Home
Press Release
Leading the Charge for a Greener Future: AVPN spotlights the climate leadership...
Leading the Charge for a Greener Future: AVPN spotlights the climate leadership of Godrej and Wipro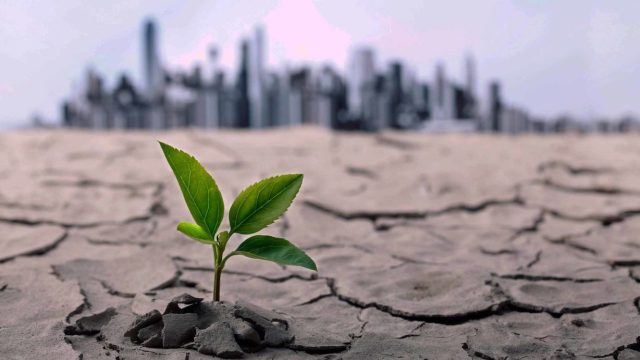 Asian Venture Philanthropy Network (AVPN), the largest network of social investors in Asia, has unveiled two new videos as a part of its Climate Action Platform. These videos spotlight Climate Impact Leaders through a series of dialogues, showcasing their efforts to scale domestic climate philanthropy in India. The Climate Action Platform aims to address the philanthropic gap and climate change opportunities in Asia. The vision of the platform is to cultivate Asian leadership in the global climate agenda, channel more resources into climate action, and expedite the global shift toward a resilient, sustainable future for all.
The latest additions to the series sheds light on climate best practices shared by Gayatri Divecha, from Corporate Social Responsibility and Sustainability at Godrej Industries Limited & Associate Companies, and Dinni Lingaraj, Group Manager of Sustainability at Wipro. Their insights delve into generating positive climate impact.
In the fifth video, Gayatri Divecha, of Corporate Social Responsibility and Sustainability, Godrej Industries & Associate Companies shares crucial insights about the biggest challenges we face today: climate change, inequality, and the loss of nature. She emphasizes that solving these challenges requires everyone to work together, including governments, businesses of all sizes, communities, and individuals. Gayatri Divecha also talks about how the Godrej group approaches these issues. They believe in considering the entire life of a product, from its creation to its disposal, and they invest in research to make products more environmentally friendly.
In the final video, Dinni Lingaraj, Group Manager of Sustainability at Wipro Foundation, shares a key message. He emphasizes that at Wipro Foundation, sustainability doesn't mean making a choice between doing good and doing well. Rather, it's about making choices that benefit the planet, people, and businesses. Lingaraj highlights their continuous commitment to sustainable development and how it's an integral part of their business approach. He also elaborates on their "sustainability framework" based on three pillars: environmental care, social responsibility, and ethical governance.
Naina Subberwal Batra, CEO of AVPN, commented on the video release, "We strongly believe that clear understanding lights the way in the complex world of climate efforts in Asia. In India, most of the funding focuses on three main areas: low carbon and climate-smart agriculture, clean energy and most recently on sustainable financing and carbon markets. Given the broader and cross-cutting nature of climate change, there are multiple other issues that also need attention and action. Through partnership between the Climate Action Platform and the Climate Impact Leaders, our goal is to highlight these often-overlooked issues, attract funding to solve them, and show how impactful climate funding can truly be."
Previously, AVPN launched two videos on Earth Day by– Raintree Foundation and Rainmatter Foundation and the other two on International Climate Day by – Axis Bank Foundation and ATE Chandra Foundation. The last set of videos was launched today as part of the series, in the hope of influencing greater participation of philanthropy in India's climate landscape.
Disclaimer: This media release is auto-generated. The CSR Journal is not responsible for the content.