CSR Support Extended to Mark National Myopia Week Initiative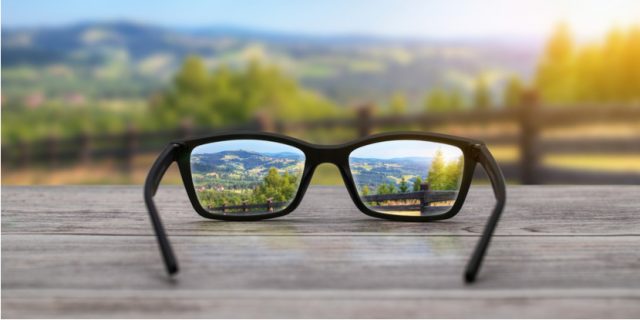 Building on the success of last year's Myopia Awareness Week, ENTOD Pharmaceuticals is set to proudly partner with Matanand Foundation for this year's National Myopia Week. NATIONAL MYOPIA WEEK will be an initiative by MATANAND Foundation in association with the Strabismus and Pediatric Ophthalmological Society of India (SPOSI) to raise awareness of MYOPIA as one of the major eye health issues around the world. This initiative will be supported by ENTOD Pharmaceuticals.
The campaign, aptly tagged #MoreGreenLessScreen, is set to reach an audience of 10 million people. It will run from 20th to 26th November, engaging influencers and generating Twitter trends. The initiative will involve over a thousand ophthalmologists and pediatric ophthalmologists, coordinating various activities like CME/RTM sessions, webinars on myopia, hospital-school collaboration events, and free eye check-ups in schools. Additionally, the National Myopia Week Celebration will be held at hospitals and clinics, where clinics will be decorated with danglers, posters, and banners. Children attending eye examinations will participate in coloring activities, and each participating child will be provided with a dragonfly flying toy to encourage outdoor play.
To appreciate the extensive work in the field of Myopia, ten pediatric ophthalmologists will be recognized as myopia warriors. The cities targeted for this impactful campaign will include: Vadodara (Gujarat), Indore( Madhya Pradesh), Jaipur (Rajasthan), Hyderabad (Telangana), Bhubaneshwar (Odisha).
Data indicates that myopia prevalence in urban Indian schools is alarmingly high, nearing 35%. Furthermore, a study by AIIMS underscores that over 13% of school-going children in India have developed myopia, a figure that has doubled in the past decade. This trend highlights the urgent need for initiatives like National Myopia Week, which aim to raise awareness about the critical importance of early intervention and preventive measures.
Myopia, commonly known as short-sightedness, significantly impairs distant vision without the aid of glasses. This condition typically emerges in early childhood, persisting and progressing until the age of 18. Research from the All India Institute of Medical Sciences (AIIMS) reveals that 1 out of every 6 children in India between the ages of 5-15 years grapple with myopia, a statistic that underscores the gravity of the issue.
Untreated and moderate to severe myopia in adulthood carries a heightened risk of developing severe eye conditions, including cataracts, glaucoma, and retinal detachment. For those with severe myopia, options for corrective vision surgeries like LASIK are limited. Hence, early diagnosis and management of myopia are crucial in safeguarding children's vision and ensuring a brighter future.
ENTOD Pharmaceuticals and Matanand Foundation's week-long Myopia Awareness Campaign will aim to educate the public on childhood myopia, its causes, and the pivotal role of outdoor play and reduced screen time in preventing and slowing down its progression. Additionally, the importance of regular eye check-ups by qualified professionals will be underscored for early detection and effective management.
Mr. Nikkhil, CEO of ENTOD Pharmaceuticals, emphasizes, "Our collaboration with Matanand Foundation for National Myopia Week will underscore our commitment to safeguarding children's vision. By empowering parents, educators, and healthcare professionals with knowledge and resources, we will aspire to create a future where myopia is a manageable condition. Together, we can make a meaningful impact on the vision health of our children."
Dr. Jitendra Jethani, Paediatric Ophthalmologist and Director of Baroda Children Eyecare and squint clinic, Gujarat, says, "Addressing myopia as early as possible is paramount. This campaign will not only educate but also advocate for lifestyle adjustments that can positively impact a child's vision for life. It will serve as a reminder that proactive measures in eye health can profoundly influence a child's overall well-being. National Myopia Weekwill stand as a beacon of hope for children and parents alike. Together, we aim to create a future where myopia progression is a manageable condition, empowering generations with the gift of clear vision."
Disclaimer: This media release is auto-generated. The CSR Journal is not responsible for the content.