The Power of Collaboration in CSR
Steve Jobs was a visionary proponent that "Great things in business are never done by one person. They're done by a team of people." When two outstanding companies collaborate on social initiatives, they create new opportunities for growth and enhance leadership in the industry.
Since the advent of The Companies Act 2013, the CSR (Corporate Social Responsibility) process has been majorly streamlined and corporations are striving to achieve compliance with reference to section 135 of the Act (Chapter IX – Account of Companies – Corporate Social Responsibility). According to the Ministry of Corporate Affairs, since 2014, companies with a net worth of ₹500 crores or revenue of ₹1,000 crores or a net profit of ₹5 crores need to spend 2% of their average profit in the past three years on social development activities.
Collaboration in CSR has the power to transform business. The impact of these activities includes eradicating hunger, poverty and malnutrition, promoting preventive health care, increasing access to education, and promoting gender equality, climate action, sustainability, animal welfare, and the protection of Indian national heritage sites for art and culture. Equally important are the measures to fund, train and nationally recognize Olympic and Paralympic sport athletes, and contribute to funds set up by the central government for socio-economic development and relief for underserved populations, minorities and women.
The overall benefits of CSR collaboration to private companies can drive growth and become a force for good in business. In the digital age, CSR funding can create solutions that improve society by fostering learning, promoting innovation, gaining access to new markets, hiring more women while harnessing new skill sets and strengths, and gaining better brand recognition and reputation.
CSR collaboration can pool resources (both financial and human) between multiple organizations, address complex industry threats and opportunities, increase sales and customer loyalty, motivate longtime employees, and give companies a greater ability to attract new talent.
Tata Trusts, Maruti Suzuki and Michelin India are a handful of organizations achieving great success through CSR collaboration. For instance, The Nudge Foundation works with more than 50 partners (NGOs, government, foundations and companies) on skill development with the goal to pull 1 million people out of poverty. Tata Trusts and Infosys co-founder Nandan Nilekani are attached to The Nudge Foundation as philanthropic partners, while companies such as Mphasis and

Maruti Suzuki

are working with the foundation as part of their CSR initiatives.
PVR Limited

works with tyre maker Michelin India on their CineArts programme, an ingenious CSR initiative to teach school children about safe driving while letting them create original content on road safety that is showcased at movie theatres.
This clearly demonstrates that collaborations can enhance a company's image and increase value by creating solutions that better serve the local community. Such collaborative approaches involve a wide range of stakeholders working together to achieve a shared outcome with the added benefit of inspiring and motivating employees. When people experience deep meaning and purpose through their work, they become valuable brand ambassadors for their company.
Millennials and Gen Z are the most diverse, environmentally aware and socially driven employees in the workforce. According to the Deloitte Millennial (Generation Y) Survey, by 2025, the millennial generation is predicted to comprise 75% of the global workforce and will foster innovative thinking and positive contribution to society. This generation represents an unprecedented sector of society with the economic power to support companies and purchase products that align with their values for people and the planet.
A 2018 study by Deloitte found that millennials care deeply about how their organizations address issues such as income inequality, hunger and the environment. 88% believe that employers should play a vital role in alleviating these concerns, and 86% agree business success should be measured by more than profitability.
According to research by Cone Communications, 75% of millennials would take a pay cut to find work that matches their values. As millennials advance into positions of leadership, the focus on impacting social change is likely to grow even more. Global research by McKinsey found employees who feel their jobs have meaning, or that they are able to make a difference, exhibit greater levels of loyalty.
Forward-thinking companies now recognize CSR as an opportunity to significantly strengthen their businesses while building human relationships with stakeholders and implementing strategies that promote planetary flourishing.
Successful collaboration in CSR must involve well-designed implementation plans and quantifiable actions that can be verified, measured and implemented across India. By evaluating the results and refining the CSR strategies involved, organizations can grow exponentially.
Opportunities for action across all organizational levels, from the most junior positions to the board of directors, have the potential to deliver real social impact.
Here are four ways to achieve this outcome:
1. Find the right initiative
Alignment is key. Both companies must identify a social impact initiative that aligns with an existing business interest. If an organization can find a cause that aligns with what the company already does – and the expertise of its employees – then it will be better positioned to gain community trust and make a long-term impact.
2. Evaluate what the other organization brings to the table
It is crucial to have an authentic connection with the social impact initiative and your existing goals. Take advantage of what both companies hold in abundance, and actively deliver value to the global community while improving your corner of the planet.
3. Build long-term partnerships
When we talk about collaboration in CSR, it doesn't bind you to collaborate only with brands. Successful partnerships could also mean building partnerships with universities, nonprofits, and other field experts that can also boost a company's credibility and show that it's taking corporate social responsibility seriously, not just collaborating for the sake of marketing.
4. Live your values in action
The mission and vision should be clearly visible in the actions the company undertakes. Partnerships matter. Organizations must authentically commit to creating social change, make real business investments, form cross-sector partnerships, and be willing to take a stand and showcase outcomes in real-time. Companies that live their values in action build brands that people love.
Collaboration in CSR has the power to positively impact the future of organizations and improve human lives. The establishment of an ever-evolving CSR strategy will help companies develop and implement important policies over decades while having procedures in place that integrate social, environmental and consumer priorities into business operations and core strategy – all in close collaboration with stakeholders.
Views of the author are personal and do not necessarily represent the website's views.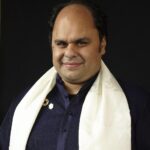 The author Kunal Sood is a social impact strategist, investor and public speaker. A TED Resident, he is the founder of X Fellows, #WeThePlanet and NOVUS. Kunal has an MBA from Kellogg School of Management and a Masters in Positive Psychology from the University of Pennsylvania.
Thank you for reading the column. Please drop a line and help us do better.