Circle of Happiness: A Corporate Social Responsibility (CSR) Program
We live in unprecedented times. The COVID-19 pandemic has cast a spell of uncertainty across the world. Fear, loneliness, loss, stigma translate into myriad emotional reactions ranging from stress, depression to substance abuse, suicidal tendencies and so on.
Organisations however have been able to manage the early stage setback and have leveraged opportunities from innovation and the use of digital technologies to emerge stronger and resilient.
Businesses have also stepped up their community outreach initiatives. It is an immutable law that what we give, we receive. It's not an exact exchange and may not always even be apparent. But it forms a full circle; a Circle of Happiness.
At Happiest Minds Technologies, Social Responsibility is a core value. It is also part of our 5-year vision where we have set out to "be a leader in social responsibility initiatives".
A core team anchors our CSR initiatives, defines its charter at a granular level, interfaces with social organizations and coordinates volunteer activities. They execute a process for leveraging our capabilities, contributing to socially relevant causes. and building a social engagement program that enables us to engage with clients & partners and make a difference to society and the environment. We participate in the initiatives at The Akshaya Patra Foundation, the Daan Utsav Foundation and so on.
Companies may have a number of reasons for investing in CSR – wanting to help the environment and the community, aligning corporate values with actions, or creating a competitive advantage. But, a robust CSR program cultivates a strong relationship with the team.
It fosters a sense of meaning and purpose, makes one commit to values – both personal and professional, helps connect with the community and create a collaborative Circle of Happiness.
A pandemic such as COVID can affect the physical and mental health, safety and well-being of individuals and communities. Therefore, this circle of happiness also involves reaching out to those in need, to empathize and to listen.
There are times in our personal and professional lives when the pressures and the anxieties of life and of living places enormous stress and takes its toll on us. Finding someone trustworthy to talk to and share our pain with can be as frustrating as the feeling. Most times one is not looking for answers; just a sympathetic, listening ear. Someone who will listen in safety, acceptance and confidentiality.
Mithra – The Good Samaritan Network at Happiest Minds Technologies is a group of volunteers who have made a commitment to be available to listen, to help others deal with whatever it is that they are going through. No one needs to go through it alone. We are there for them every step of the way.
Being a counselor in the times of the pandemic is a challenge. It is tough to be surrounded by constant pain, sickness and loss. The greater challenge is to support those who are already struggling with mental health challenges. As a counsellor, one cannot find solutions nor become the solution, but lead the counsellees into developing their coping strategies and finding the solution that works best for them.
Barbara Kingsolver, the essayist and poet says: Hope is a renewable option: If you run out of it at the end of the day, you get to start over in the morning. CSR, therefore, creates a renewable circle of happiness that displays solidarity and support and nurtures hope in our communities and our societies.
Views of the author are personal and do not necessarily represent the website's views.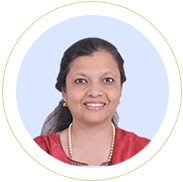 Sharon is the Happiness Evangelist at Happiest Minds Technologies. Her role is to distill the tenets of happiness into organizational practices; synthesize the vast body of knowledge on Happiness and disseminate within the company, assess the effectiveness of the people practices through happiness quotients and drive improvements; and assimilate the culture of the organization that is built on the key values of Sharing, Mindful, Integrity, Learning, Excellence and Social Responsibility (SMILES). Sharon's interests are in mentoring, counselling and recently, painting.
Thank you for reading the column. Please drop a line and help us do better.
Regards,
The CSR Journal Team