Home
Header News
Children's Day: Five Bollywood Films that depict Resilience of Children
Children's Day: Five Bollywood Films that depict Resilience of Children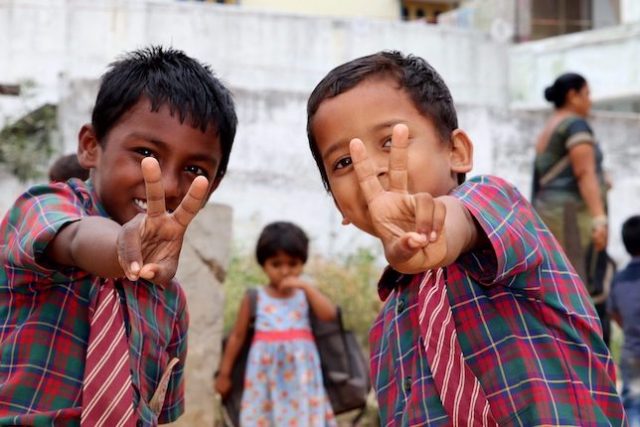 November 14th is celebrated as Children's Day in India each year. The day falls on the birth anniversary of the first Prime Minister of India, Pandit Jawaharlal Nehru, who was very fond of children. Children's day is celebrated across the country to raise awareness about children's rights, education and welfare.
On this Children's Day, let us look at five Bollywood films about children that highlight various issues they have and their resilience to overcome them.
1. Chillar Party
Chillar Party is one of the most entertaining films for children and adults. It is the story of the children of a housing society who befriends an orphan boy who comes to wash cars in their society and his adopted stray dog Bidu. The story is light and fun until some local politicians decide to eliminate the stray dogs. The children, in order to help their friend and his beloved dog, decide to take up the fight and start a city-wide revolution that garners much popular support. The fight becomes much bigger than them, and eventually, their resilience and persistence to see justice help them win the battle against adults with authority and power.
2. Stanley ka Dabba
Stanley ka Dabba is the story of a young boy named Stanley, who is pleasant and humorous. He is adept at painting a happy picture of his life when it is anything but. Stanley is unable to bring a tiffin box to school. His friends try to aid him by sharing their lunch with the boy. However, their Hindi teacher, who frequently stole food from children and bullied them into sharing the same with him, warned Stanley to either bring his own tiffin or not come to school.
The story revolves around how Stanley is able to overcome this challenge and is recognised and lauded for his abilities. It is an inspiring story for children and adults alike that communicates the importance of sharing, hard work, modesty and humbleness.
3. Taare Zameen Par
Taare Zameen Par is the story of a third-grade boy named Ishaan, an art prodigy who struggles with his studies. Unable to understand that he has dyslexia and misunderstanding his inability as his unwillingness to learn, his parents send him off to a boarding school to instil discipline in him. The film is about how the boy struggles to survive in the competitive environment of the boarding school without any support system until the arrival of his new art teacher, who helps him fight against his inability. The inspirational film conveys the message that it is crucial to recognise the talents and limitations of each child and not push them beyond their ability. It also talks shows that having a disability does not mean that the person will not be able to succeed in life. However, forcing the dreams and ambitions of parents on a child is unfair and often abusive to the child.
4. Dhanak
Dhanak is the story of a brother-sister duo named Chotu and Pari, who live with their uncle and aunt after the death of their parents. Chotu has lost his eyesight, and Pari's only dream is to restore his brother's sight. The story depicts the lengths to which the two children go to meet Shahrukh Khan, Pari's favourite actor and associated with an eye-donation campaign. A couple of times, they fall into dangerous situations but their determination to make it, and their belief in the goodness in people is inspiring.
5. I am Kalaam
I am Kalam is the story of a young child who looks up to President A.P.J. Abdul Kalam. He calls himself Kalam as he wants to be just like the president when he grows up. The child is passionate about learning, but the reality of his family's finances meant that he could not attend school in favour of earning a livelihood. The film, conceptualised after the 'Right to Education' became a fundamental right of every child in India, depicts the plight of many children deprived of this right and an opportunity to grow and progress.