Child Care NGOs should Shift from Intervention to Prevention to Strengthen the Child Welfare System
India's child welfare system faces some unique challenges, because of the sheer size of the demographics, among other factors. According to the 2011 Census, about 13.12 per cent of the population is in the age group of 0-6 years, while 30.76 per cent of the population is in the age group of 0-14 years.
On the occasion of World NGO Day, observed on February 27, let us take a closer look at the challenges that NGOs in the child care/welfare/development domain face. India's child welfare system was never intended to provide the complex range of services that are required of it today; these include health, housing, education, child protection, and a host of others. The varied challenges the country faces make it difficult to meet all requirements of children, who enter the child welfare system.
Customised Approach for Holistic Child Welfare
The only way to serve as many vulnerable children as possible is by adopting a customized approach. There are some issues specific to India such as malnutrition, child marriage, child labour, domestic abuse, reach and continuity of education, among others. These issues require a flexible and, often,  multi-pronged approach.
According to the National Family Health Survey, 2019-21, 7.7 per cent of India's children are severely wasted, 19.3 per cent are wasted and 35.5 per cent are stunted.
The UNICEF calls 'wasting' a life-threatening form of malnutrition. Children with wasting are extremely thin and their immune systems are so weak, that they are vulnerable to diseases and death. The two biggest causes of malnutrition are economic inequality and the poor health of mothers. We are trying to address this challenge by empowering caregivers with necessary awareness on health and nutrition, besides securing the same for children, in addition to conducting regular health check-ups of children under our care. Addressing this problem needs a generation of awareness, capacity building and livelihood support. This is what we try to achieve through our Basket of Care Solutions that ensures customised solutions to pressing challenges.
High school drop-out rates make it difficult to provide education to vulnerable children. According to a report by Unified District Information System for Education Plus (UDISE+ 2019-20), almost 30% of the students in India don't transition from secondary to senior secondary level. The pandemic has worsened the situation.
The lockdown that followed the pandemic deaccelerated access to education, if not disrupted it. This is, indeed, another grave challenge that needed to be tackled, since access to the internet and smartphones may not be readily available for all. However, challenges also serve as opportunities. Group learnings while observing COVID-19 protocols, audio learning, learning through television and even learning walls are some of the creative initiatives taken.
The need to shift the Focus from Intervention to Prevention
Child care is a complex issue because of the number of families and children involved, geographical diversity, demographic diversity, social issues, and resources, just to name a few. For child care NGOs to function effectively, the staff must be trained in a number of areas including social work, education, child nutrition, child development, child protection, et cetera. Even if the staff is well-trained, NGOs might still struggle with resource constraints.
The only way to transcend limitations is by changing the approach towards child welfare. NGOs should adopt a paradigm shift, from intervention to prevention. The focus should be on preventing child abandonment. This can be done by supporting and strengthening biological families of children or their next of kin. One of SOS Children's programmes, the 'Family Strengthening Programme', aims to empower caregivers to avoid abandonment of children. Another programme: the Kinship Care programme strives to enhance capacities of next of kin of children who have lost parents. It is also to be noted that skilling, reskilling and upskilling need to be actively supported, especially due to loss of jobs and reduction of salaries during the pandemic.   If we have to serve as many children as possible, prevention should be the way forward. In a country as large as India and with the complex issues it faces, preventive programmes will work better. Of course, the core has to remain: empowerment of caregivers and children, whilst understanding the fact that each child needs care, love and protection. However, the care model developed needs to be customised, ensuring the development of the concerned child to the fullest potential, while the care model is carefully monitored.
Views of the author are personal and do not necessarily represent the website's views.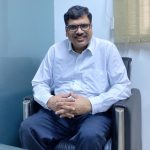 Mr. Sumanta Kar, the Secretary General of SOS Children's Villages of India has over 30 years of experience in the field of alternative care. He has conceptualised and implemented several development projects at SOSCVI. He led SOSCVI's tsunami operation in the southern states of India between 2004-2007 – it was the largest ever emergency programme undertaken by the NGO so far. Mr. Kar was also part of SOS International working Group in Alternative Care. He supported couple of member associations in Asia in shaping their emergency programmes