Cadila Pharma honoured COVID warriors on I-Day 2020
As a part of its Independence Day celebrations for 2020, Cadila Pharma celebrated freedom by honouring more than 4,000 COVID warriors across the country. The special evening was organised on a digital platform. Throughout the event, the organisation made sure that even though how we celebrate festivals has changed, the spirit remains the same.
Independence Day is celebrated to honour the freedom fighters who laid down their lives for the freedom of the country. However, this year we are fighting another crisis. And many warriors are involved in fighting this virus. As a gesture of gratitude and to honour their hard-work, Cadila Pharmaceuticals organized a musical evening for the COVID warriors.
"By caring for the community we ensure that the care continues for all, an ethos we sincerely believe in. This musical event was a way for us to thank all the COVID warriors. We hope to win this fight and gain freedom from this deadly virus," said O. P. Singh, President, Sales and Marketing, Domestic Business.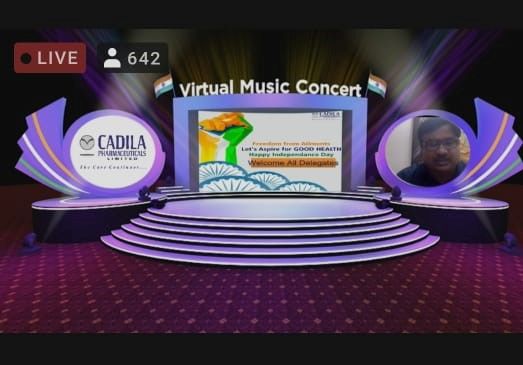 With Independence Day quizzes and musical performances, the audience had a good time. The musical evening was made melodious by the performances of popular singers. The audience was enthralled by the performances ending the evening on a beautiful note.
Cadila Pharmaceuticals has been engaged in the development and manufacturing of affordable medicines and in making them available for patients across the world. Its innovation-driven drug discovery processes ensure the health and well-being of people around the world.
Disclaimer: This media release is auto-generated. The CSR Journal is not responsible for the content