Admission begins in 80 Schools of Excellence launched by Jharkhand Chief Minister
The process of admission has begun in the 80 Schools of Excellence inaugurated by Jharkhand Chief Minister Hemant Soren in various districts across the state. For admission to 1st, 6th and 9th standards, the last date for submitting the application is 15th May, while admission tests would be conducted on 19th May.
In a historic move, Jharkhand Chief Minister Hemant Soren has inaugurated these schools with an aim to develop school education in the state and ensure quality education and digital literacy especially to the underprivileged students.
The news of admission beginning in these schools was announced on Twitter by the Office of Chief Minister, Jharkhand this week with a tweet posted in Hindi, which reads, "Enrollment started in 80 excellent schools. Government moving forward with the goal of providing inclusive education."
Announcing his inauguration of the 80 Schools of Excellence Chief Minister Hemant Soren tweeted earlier this month, "Today is a historic day for the youth of Jharkhand. Today, the first step has been taken towards making the school system of the state excellent. This chain of excellent schools will go up to the panchayats. In the establishment of these excellent schools being started in the state, there was a continuous effort of the then Education Minister Late Jagarnath Mahato. The education system of the state should be strong, no poor should stay away from quality education due to lack of resources, this is our priority."
Facilities
All these 80 schools are affiliated with CBSE, where the children will be imparted education in English medium as well as digital literacy. The schools are equipped with digital smart classrooms and laboratories for practical training. Also, the students will be provided with specialised training in different national-level sports.
Vocational Training
Apart from curriculum-based education, students will also receive vocational training in agriculture, IT, apparel, beauty, home furnishing, media and entertainment, automobiles, tourism and hospitality, electronics and hardware, retail and healthcare.
The state government also plans to facilitate on-job training through industrial field visits to state-level establishments and institutions associated with the respective trade so that employment opportunities can be made for students in future according to their interests.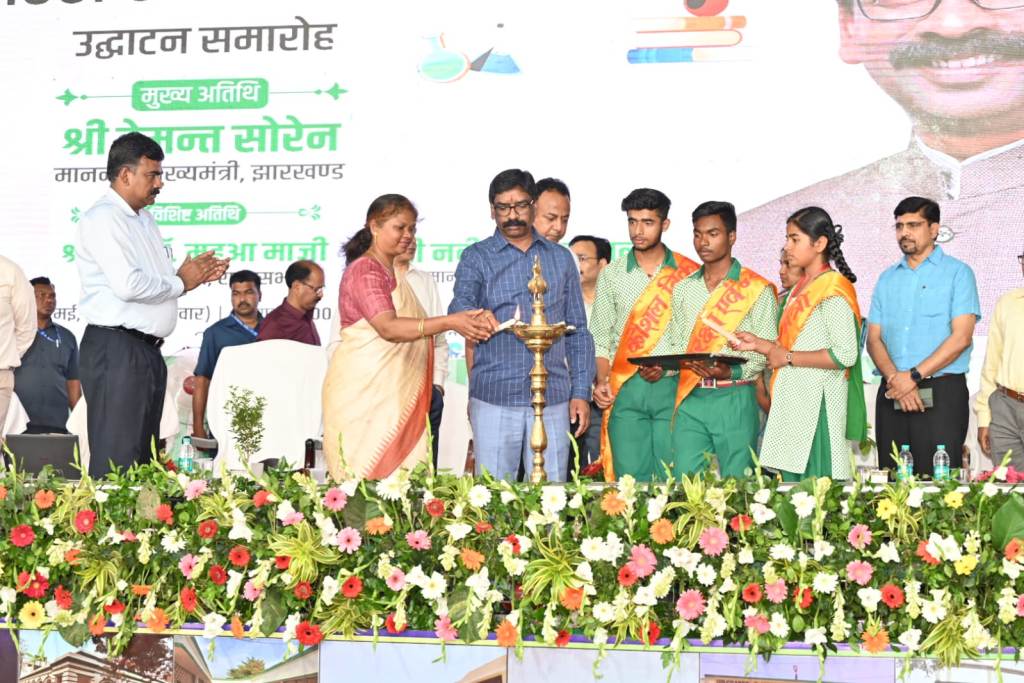 Training of School Principals
Online training of the Principals of these 80 Schools of Excellence has been done by the National Center for School Leadership in two phases. Apart from this, the Principals have also been reportedly trained in two phases by the Azim Premji Foundation and IIMs for capacity building.
The state government's plans
Not only establishing 80 district-level Schools of Excellence, the state government has also set a target of setting up 325 block-level Leader schools and 4,091 gram panchayat level Model schools across the state and ensuring quality education opportunities to over 15 lakh students of government schools.
Healthcare
Not just for education, the Government of Jharkhand is also working tirelessly to boost healthcare in the state. While Jharkhand became the first state to launch air ambulance earlier this month, on the 12th of May, Chief Minister inaugurated a newly constructed Cancer Hospital and Research Centre at capital city Ranchi.