6 Reasons to Buy Term Insurance Plan in India
With rising inflation, increasing cases of critical illnesses, and advancing lifestyle, investing in term insurance is the first step towards financial planning. A term policy is a contract between the insurance company and the insured. A pre-determined sum is paid to the insured's family by the insurer in case the insured passes away. In return, the insured must pay a fixed premium amount regularly.
It is essential to buy term insurance with adequate coverage to help your family face financial obstacles in the future. Term policy is a budget-friendly and easy-to-buy life insurance plan to protect your family's financial future at low premiums.
Benefits of a Term Policy
It may be vital to buy term insurance in today's age, and its importance cannot be stated enough. A term policy comes with extensive benefits. Here are some of the key benefits provided under a term policy: –
– Affordable Premium
One of the most significant benefits of a term policy is its affordable premium rates. It is available at lower premium rates compared to other life insurance policies. Also, the premiums would be even lower if you buy it early in life.
– Easy to Understand
People usually find insurance-related terms difficult to understand. But a term policy is very easy to understand. The framework of this life insurance policy is simple, making it one of the safest investments.
– Multiple Pay-out Options
If you buy term insurance, you can opt for a regular pay-out option, where the nominee will be paid regularly, instead of a one-time lump sum amount. This is a useful option if you feel that your family may not be able to handle a large sum of money.
– Additional Riders
Riders are the add-ons to a standard term policy. It can help enhance the coverage of your insurance plan. You may have to pay a little extra on the premium to add these. Riders may include cover for critical illnesses, disability, accidents, etc.
– Tax Benefits
Under a term policy, you can avail of tax deductions on the premium paid under section 80C of the Income Tax Act of India, 1961.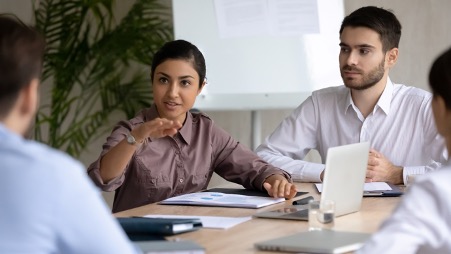 Image Source: Stutterstock
6 Reasons to Buy Term Insurance
1. Lower Premium
Since a Term policy does not have any investment component in it, the premium for a term plan is usually lower compared to other insurance plans. The premium for the term plan also depends on your age. If you buy term insurance early in life, your premium will be even lower.
2. Financial Security
An untimely death in a family can be both emotionally and financially distressing. Investing in a term policy can help take care of the family's financial needs.
3. Flexibility
Flexibility is one of the significant benefits of term insurance. It lets you change and customize your term policy as per your requirements. You can make the premium payments at your convenience by choosing between monthly, quarterly, half-yearly, or yearly premium payment frequencies.
4. Low Claim Rejection
When you buy term insurance, it is crucial to provide correct information about your health conditions, habits, finances, etc. As per the Insurance Regulatory and Development Authority (IRDAI), the insurance companies are not allowed to claim that there was a non-disclosure of information after two years of purchasing the policy.
5. Long Term Coverage
A term policy in India provides long-term coverage. You may take a term plan for up to the age of 70. However, some insurance companies may also allow you to buy the cover for up to the age of 75.
6. Return of Premium Option
If you buy term insurance, the policyholder can get coverage for his death. But a term policy does not provide any benefit on maturity. However, you can avail of the maturity benefits if you choose the return of premium option. You will have to pay a higher premium, but the total premium amount will be returned if you are alive by the end of the policy tenure.
It is essential to buy term insurance as it can act as a safety net to secure your family's financial future. After understanding 'why buy term insurance?', make sure to read the policy documents carefully before buying a term policy. The benefits and features offered under the policy may vary from company to company. And with so many options available in the market today, picking one out of many can be difficult. You can buy term insurance from Max Life Insurance. The term insurance plans offered by them are affordable and come with extensive benefits.