What is PM Vishwakarma Scheme meant to benefit traditional artisans and craftspeople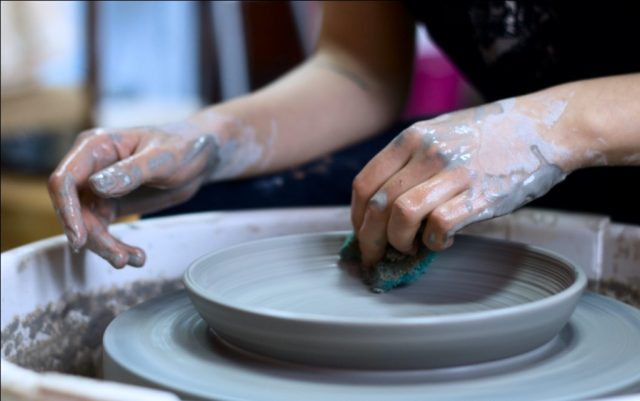 Prime Minister Narendra Modi launched the 'PM Vishwakarma Scheme' on Sunday on the occasion of Vishwakarma Jayanti, in New Delhi. The scheme is meant to benefit traditional artisans and craftspeople.
The PM Vishwakarma scheme which has been conceptualised to benefit Indian artisans engaged in eighteen identified traditional trades, would be fully funded by the Union Government with an outlay of Rs. 13,000 crores.
As the Indian economy includes self-employed artisans and craftspeople, who engage in various occupations like blacksmithing, goldsmithing, pottery, carpentry, sculpting etc., the focus is on uplifting the people engaged in traditional crafts. These skills are passed down through a Guru-Shishya tradition within families and informal groups by Vishwakarmas working with their hands and tools.
The objectives of the scheme are preservation and promotion of the rich cultural heritage of traditional crafts, and, assisting artisans in transitioning to formal economy and integrating them into global value chains.
Benefits
Under the scheme, the eligible beneficiaries (Vishwakarmas) would be registered free of charge through Common Services Centres using biometric-based PM Vishwakarma portal.
They will be provided recognition through PM Vishwakarma certificate and ID card, along with skill upgradation involving basic and advanced training and toolkit incentive of Rs 15,000 Further, collateral-free credit support up to Rs 1 lakh (first tranche) and up to Rs 2 lakh (second tranche) at a concessional interest rate of 5% would be made available, in addition to incentive for digital transactions and marketing support.
The Ministry of Micro, Small & Medium Enterprises is the nodal ministry of the PM Vishwakarma Yojana. Multiple implementation activities planned under the scheme includes identification & verification of beneficiaries, their mobilisation for skill up-gradation training, facilitating credit support, marketing support, etc. to enable them to move up the value-chain. The Ministry of Tribal Affairs would provide active support for implementation of the scheme for the wellbeing of the Vishwakarmas.
Beneficiaries
Eighteen traditional trades are included by the Government of India under PM Vishwakarma Yojana. These include Fishing Net Maker, Tailor (Darzi), Washerman (Dhobi), Garland Maker (Malakaar), Barber (Nai), Doll and Toy Maker (Traditional), Basket/ Mat/ Broom Maker/ Coir Weaver, Mason (Rajmistri), Cobbler (Charmkar/ Shoesmith/ Footwear Artisan), Sculptor (Moortikar/Stone Carver), Stone Breaker, Potter (Kumhaar), Goldsmith (Sonar), Locksmith, Hammer and Tool Kit Maker, Blacksmith (Lohar), Armourer, Boat Maker, Carpenter (Suthar).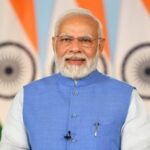 The PM says
Speaking at the launch of the scheme, Prime Minister Narendra Modi underlined the contribution and importance of the Vishwakarmas in the everyday life of the country. He remarked that Vishwakarmas will always remain significant in society, no matter the advancements made in technology. He expressed that it is the need of the hour that Vishwakarmas are recognised and supported. He further said that the world over big companies sub-let their work to small enterprises. "This outsourced work should come to our Vishwakarma friends and they become a part of the global supply chain, we are working for this. That is why this scheme is an effort to take the Vishwakarma friends into the modern age", the PM said.