Vedanta Group Spends Rs. 399 Crores on CSR in FY22
Vedanta Limited is one of the world's leading natural resources companies with interests in zinc-lead-silver, oil & gas, aluminium, power, iron ore, steel and copper, operating across India, South Africa and Namibia. The company, known across the country for its flagship initiative 'Nand Ghar', has spent Rs. 399 Crore in FY22 for Corporate Social Responsibility (CSR), impacting the lives of over 4.64 million people across the country.
1. The Leadership
Mr. Anil Agarwal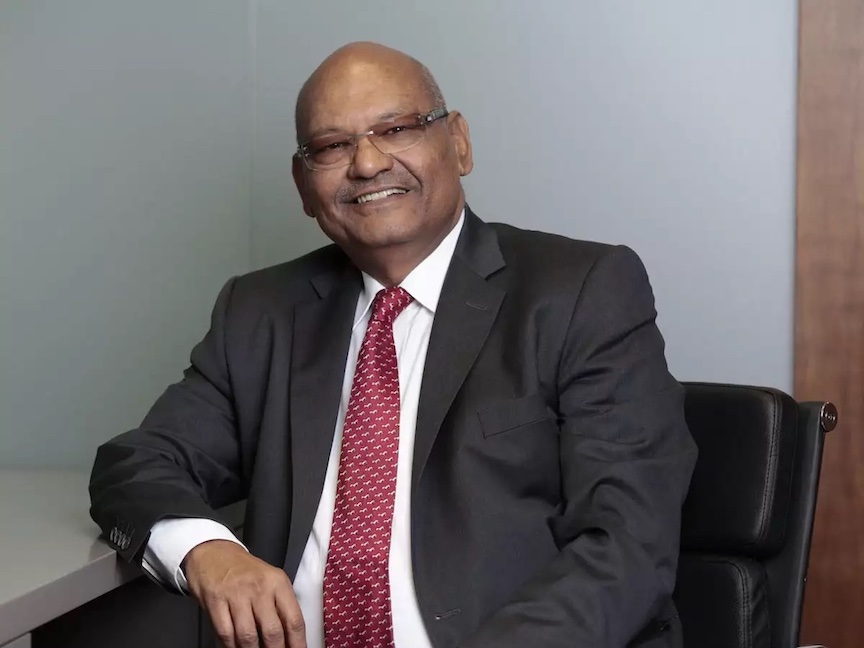 Mr. Agarwal is the Non-Executive Chairman of Vedanta Limited. He has been the Executive Chairman of Vedanta Resources since March 2005. He founded the Vedanta Group in 1976 and has over four decades of entrepreneurial and mining experience. He has helped shape the strategic vision of the Company to contribute to the larger purpose of uplifting communities.
Mr. Agarwal's vision is to empower the nation by achieving self-sufficiency in the natural resources sector. Over the years, he has invested over US$35 billion for the development of the metal and mining sector in India. He has also been a strong advocate for the growth of the MSME sector. Partnering with the government, the Vedanta Saathi programme has been created to provide a bouquet of services to MSMEs so that they can truly become employment generators for the economy. He has also been playing a pivotal role in the development of start-ups.
Mr. Agarwal believes that businesses must give back to the society and help them prosper. He has pledged 75% of his wealth for social good. He has signed The Giving Pledge, a movement of global philanthropists who have committed to giving away the majority of their wealth towards philanthropic and charitable causes.
Mr. Agarwal is committed to promoting the well-being of the communities with a focus on women and child development. His dream project, Nand Ghar, is developing model anganwadis that are focused on eradicating child malnutrition, providing education, healthcare, and empowering women with skill development
Ms. Priya Agarwal Hebbar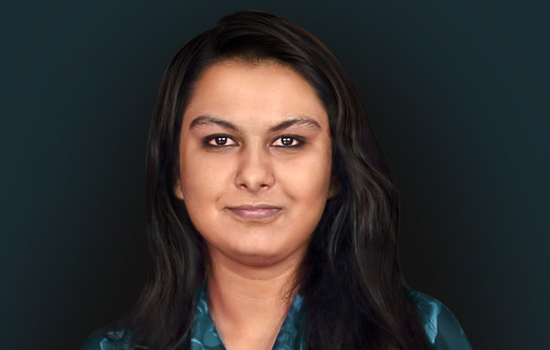 Ms. Priya Agarwal Hebbar is the Non-Executive Director at Vedanta. She is deeply passionate about the environment and sustainability and has been playing a crucial role in strengthening Vedanta's ESG practices. Under her leadership, Vedanta has put in place a comprehensive framework to be the ESG leader in the natural resources sector.
Ms. Hebbar is passionate about child nutrition and gender neutrality and is leading a variety of CSR initiatives under the Anil Agarwal Foundation, which impacts the lives of more than 4.23 crore people at the grassroots level. The Foundation has pledged Rs. 5,000 crores over the next five years to various social impact programs.
Under her leadership, Vedanta has modernized over 3,300 anganwadis across the country through its flagship project, "Nand Ghar", which aims to ensure that women and children get the right opportunities even in the remotest parts of the country. She is also leading a state-of-the-art animal welfare project – The Animal Care Organisation (TACO) of Vedanta. This project will bring leading academicians, veterinarians, and communities together to create a holistic ecosystem for animal care in India. She is the founder of YODA – an animal welfare organization
2. Project Nand Ghar
Nand Ghars are a transformative leap dedicated to benefit rural children and women in India. A measure undertaken by Vedanta under the Anil Agarwal Foundation Initiative, together with the Ministry of Women and Child Development (MoWCD), the project aims to ensure that rural India is not left behind in India's march towards progress.

The primary focus of the Company is to start at the grassroots level with the holistic development of children and women who form the future of our nation. With this objective, the Company has reimagined Anganwadis as 'Nand Ghars' (The Home for a Young One), as centres of learning for children and women. These centres provide access to critical infrastructure in healthcare, education, skill development and women empowerment. As a national project, Nand Ghar was started in 2016. It essentially takes the Integrated Child Development Scheme (ICDS) of the government forward. Through the initiative the Company aims to create model Anganwadis not just for infrastructure or services but also for community integration. In partnership with the Union Ministry of Women and Child Development, the Nand Ghar project is unmatched in its scope and geographic reach.
Nand Ghars are fast becoming a network of modern Anganwadis with state-of-the-art infrastructure working towards eradicating child malnutrition, providing high-quality pre-primary education, healthcare and empowering women with skills towards supplementing their household incomes. They provide continuous handholding and capacity building for Anganwadi workers and Sahayikas (Assistants) with comprehensive training, including a combination of classroom and in-person instruction to ensure that information is delivered effectively through engaging teaching techniques.
Every Nand Ghar renders services to 40 children. They provide hot cooked nutritious meals (dry and take-home rations during the pandemic), health and referral services and early childhood education. They also provide children in the 3-6 year category with an array of interactive teaching-learning methods offering high-quality education. By recognising the regional context while creating and providing best-in-class coursework aligned with the State curriculum, Nand Ghars seek to be an aspirational pre-school delivering quality education and strengthening the child's foundational years.
Primary features include creative murals, Building as Learning Aid (BaLA) boards, multimedia material presented on Smart TV, and an Early Learning Activity kit, creating a conducive atmosphere for the young learners. The curriculum is scientifically-created with early childhood development milestones in mind, is regionally tailored, including aspects of spoken and written English, and focus on instilling strong social values.
Nand Ghars also house Poshan Vatikas (Nutrition Gardens) to provide organic fruits and vegetables for the holistic nutrition of the beneficiaries. They aim to transform the lives of seven crore children and two crore women across 13 lakh+ Anganwadis in India. Currently, there are over 3,200 Nand Ghars across 12 States. As part of the first phase, Vedanta aims to build 4,000 Nand Ghars by December 2022. While each Nand Ghar has a lifespan of two to three decades, the Company aims to build community capacity for long-term sustainability and foster indigenous leadership among community members.
3. Vedanta Foundation
Vedanta Foundation, the philanthropic arm of Vedanta Resources, was established on September 15, 1992, in line with the founding family's mission of giving back to the society. The foundation has constantly contributed in the making of a world where access to Education and Livelihood is not a privilege.
Vedanta Foundation works tirelessly for the upliftment of less-privileged communities by making them adept with the skills to run their livelihood independently. Vocational training, skill development, rural upliftment are among the programs that the foundation successfully runs. Furthermore, Vedanta College and schools impart higher education to the students from low income group families. The programs are focused on employment generation.
4. Education
Vedanta Foundation runs three colleges and four schools that are focused on providing quality education for students from less-privileged communities. The educational institutes are striving to remove monetary barriers for these students, ensuring quality education and providing an enabling environment for the students.
Vedanta P.G. Girls College, Reengus was established in 1995 while Vedanta College, Mumbai which was established in 2010. A year back, Vedanta foundation established its third college in Kolkata.
These institutions support approximately 6000 students from less privileged communities. Most of the students are first generation learners .
Recently Vedanta College, Reengus distributed laptops to their students. Vedanta Colleges are geared to improve employability among their students. The vision is to make sure that the students, upon completion of their course, can become earning members of their families.
Vedanta Foundation has two schools for normal children and two for differently-abled children. Vedanta Gurukul School, Reengus, (established in 2008) and Vedanta Baburam School, Bharatpur, are imparting education to their students using high-tech teaching and learning aids. Besides, the foundation also distributes school bags, uniforms, books and other variables to the students. The school provides a conducive environment for the students to grow into successful and responsible citizens.
Vedanta's special schools in Mumbai, Vitthalwadi and Bharatpur create and provide educational infrastructure to assist differently abled students with normal development. Trained educators of the school understand the special needs of children and ensure effective delivery of the school curriculum. Sensory training & perceptual knowledge is emphasized on and the children are taught utilitarian tasks to help them become independent.
5. Employment and Skill Training Centres
The Vocational Training Program has been the flagship project of the Foundation with 170 centres turning around the lives of 1.4 million beneficiaries in the past 27 years.
In view of the current scenario, the Foundation realises that the need of the hour is to be more employment centric. Therefore, it has decided to revamp the Vocational Training Program into Employment Linked Skill Training Program. Partnering with Quess, which is one of the largest staffing companies in India, Vedanta Foundation has initiated the process to start 210 employment linked skill centres across 21 states.
6. Open Community Programs
Vedanta Foundation has likewise contributed to the community need based programs and activities. Its various verticals have been taking up multiple initiatives to serve the less privileged communities in their fight against COVID-19 and ease their difficulties during the lockdown.
The Foundation has been running Teachers' Training Programs in Nand Ghars. Additionally, Self Help Groups in Rajasthan and Mumbai where women are provided training in tailoring. They are trained on advanced stitching machines and learn about the fabrics. The S.H.G leaders procure garment-making contracts for the centres which generates revenues for them. From time to time, the foundation assigns stitching projects to them. They stitch uniforms for Vedanta College and Vedanta schools, laptop sleeves, bags and more. They have been stitching masks and pharmaceutical suits in recent months. With small contracts like these, women also learn the basics of operating small businesses.
Vedanta foundation also runs the Vedanta Charitable Hospital and Research Center at Reengus, Rajasthan, which was established in 2010. The hospital was established to provide free medical facilities to the needy in Reengus, Rajasthan and nearby villages. The hospital is managed by a team of dedicated doctors who attend to more than 100 patients daily. Along with outpatient departments, there are X-Ray, pathology, physiotherapy departments, and a maternity ward. The hospital organizes eye camps with the support of district Chief Medical Health Officer (CMHO) grants, every month in which scores of people benefit from free eye-check-ups and cataract cure, the hospital annually attends to over 16,000 beneficiaries from the community.
7. COVID-19 Initiatives
Vedanta Foundation has taken the lead in contributing to the need-based programs and activities of the community. The Foundation took multiple initiatives to serve the less privileged sections in their fight against COVID-19 and ease their difficulties during the lockdown.
Brave Guide and NSS students of Vedanta P.G. Girls' College have been working wholeheartedly for the welfare of the communities during the current crisis. Vedanta P.G Girls College and Vedanta Gurukul School distributed grocery items to the families of their students who fell under the B.P.L category. Vedanta College, Kolkata and Vedanta Foundation distributed grocery items to low income group families in Jalna, Maharashtra.
Bharat Guide rangers from Vedanta P.G Girls College took multiple initiatives to combat coronavirus. They distributed home-made sanitizers, stitched and donated masks, and spread awareness in the communities about the pandemic. They mounted posters in their areas and tutored families in the community to use Ayush App. Likewise fumigated various spots, fed stray animals and birds, and drew equidistant circles on the ground on public places to aid enforcement of social distancing.
Vedanta Foundation's COVID-19 efforts were acknowledged by the National Headquarters of Scouts and Guides. The college team has been awarded for rendering valuable services to the community during the pandemic. Around 70 teams have been identified across the nation for community work and Vedanta P.G Girls College guide is one of them. Six students of Vedanta College received awards from the President of India and one of them was hired by the Delhi Police.