Top CSR Projects in Kanpur
Kanpur is the largest city in Uttar Pradesh. From being one of the most important stations during the British Raj to becoming the industrial capital of UP, Kanpur has always maintained its position as a hub for commercial activity.
Kanpur is divided into two districts – Kanpur Nagar and Kanpur Dehat. In FY2020-21, the two districts combined received a total of Rs. 7.11 Cr. in CSR funds. Of this, Kanpur Nagar was the recipient of Rs.
6.84

Cr. from 19 companies, while the share of Kanpur Dehat was only Rs. 0.27 Cr. from 4 companies. The top areas of focus of CSR projects in Kanpur Nagar and Kanpur Dehat were education, health and environment; and rural development, health, and education, respectively.
CSR in Kanpur is underdeveloped, to say the least. Let's look at how wisely companies have invested their CSR funds for the social welfare of the city.
GAIL Utkarsh Super 100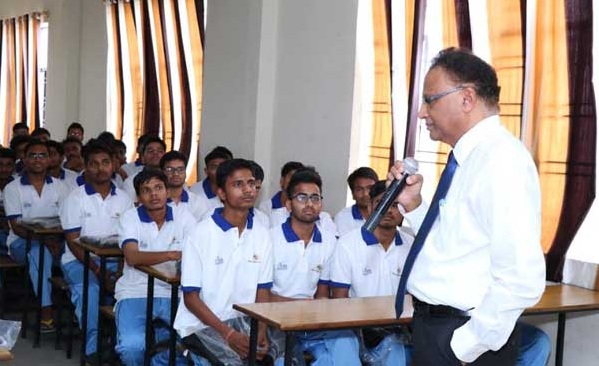 GAIL Utkarsh Super 100 is a residential programme from India's largest natural gas company GAIL India, formerly known as Gas Authority of India Ltd. The CSR programme spans over 11 months every year and aims at coaching meritorious students from unprivileged sections of society for IIT-JEE. GAIL runs many activities for CSR in Kanpur. was the first among all the PSUs to start the coaching centre in Kanpur for talented but underprivileged students back in 2009-10.
The selected students are provided with free food, accommodation and coaching throughout. The environment is such that the students are free of worry and anxiety. Apart from imparting knowledge of Physics, Chemistry and Math through highly qualified faculty, often from an IIT background, the students are introduced to the art of peer learning. This is what gives them an edge over the lakhs of aspirants preparing for IIT-JEE all over India. The students help each other in understanding what they are best at. This develops in them a wider perspective and an ability to think as nothing seems impossible or difficult. Together they aim for the same goal: of making it to IIT.
In a resounding success for GAIL Utkarsh, all 100 students at the Kanpur centre qualified for the JEE Mains 2019 examination. While the Kanpur chapter has been consistently successful in transforming the lives of talented students, 2019 was the first time it achieved a 100% success rate, where all the students including 14 girls, qualified for the JEE Mains.
Frontier Alloy
Frontier Alloy Steels Ltd. joined hands with the IIT-Kanpur for the promotion of Technology Research and Development. They provided the institute with a sum of Rs. 38 Lakh towards the development of a CSR project for two consecutive years – 2017 and 2018. Their collaboration with IIT-Kanpur resulted in the development of a Non-Electric Water Filter. In fact, IIT Kanpur is part of many projects revolving around CSR in Kanpur.
Drinking water is a basic necessity for every individual, but taking a view of water pollution, all citizens are not blessed with clean drinking water. The company installed a water plant in Unnao District which is today providing the villagers with good quality drinking water, which is free from viruses, pathogens and bacteria. The water plant does not consumer any electricity.
Through their Taalim programme, Frontier Alloy CSR has adopted Shakti Seva Dal Inter College in Shastri Nagar, Kanpur. They also promote quality education and development in infrastructural facilities in other schools around Kanpur. The company has donated stationery and study material to the students of those schools under the Taalim programme.
Foresight Group – Amer Maritime Training Academy
With success comes an obligation to give something back to the industry and the people who have helped you progress. Dr. Ravi Kumar Mehrotra, Founder and Executive Chairman of the Foresight Group, started his career as a marine engineer. By establishing the Amer Maritime Training Academy in 2001 in Kanpur, he took a personal initiative to create opportunities for the underprivileged to have a career at sea.
The non-profit academy trains young people in the skills they need to be able seafarers and crew, ready to work safely on merchant marine vessels and drilling rigs. Each year, some 800 students benefit from the courses available, which focus on the practical skills and qualifications trainees need to secure a long career at sea. These sailors are drawn from some of the poorest communities and given the chance to learn new skills that can set them on their own path to personal success.
Rimjhim Ispat e-toilets
Public limited company Rimjhim Ispat has extended help in the form of CSR in Kanpur to build 'e-toilets' across town. These modular, pre-fabricated public toilets ─ made of best grade steel ─ are designed to take on the challenge of sanitation and open defecation (ODC) in India. E-toilet refers to the electronic public toilet designed by social enterprise Eram Scientific. These toilets are based on a sustainable sanitation approach that capitalizes on electronics, mechanical, and web-mobile technologies. An automatic door, energy-saving lights, and programmed flushing system make it a scalable CSR solution for sanitation issues.