Home
Tags
Watershed management
Tag: watershed management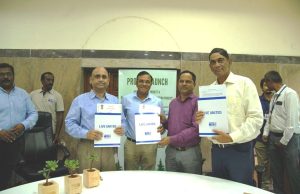 Bengaluru, Karnataka: Mphasis (F1 Foundation); United Way of Bengaluru (NGO) and Department of Horticulture, Government of Karnataka have come together to drive a first-of-its-kind...
Watershed Organisation Trust (WOTR), a globally recognised organisation dedicated to transforming the lives of millions in rural India, has empowered 45 lakh beneficiaries through...
Remember the 80s song Mile Sur Mera Tumhara which became an anthem for national integration? Well, the creators of that iconic track—lyricist Piyush Pandey...
Volkswagen India signed an MoU with International Association for Human Values (IAHV) for a watershed management project in Latur district. Volkswagen India has committed INR...