Home
Tags
CSR of Nayara Energy
Tag: CSR of Nayara Energy
As the country battles the second wave of the pandemic, Nayara Energy, a downstream energy and petrochemicals company, extended further support for people near...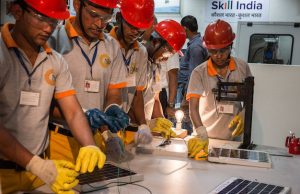 The COVID-19 pandemic has drastically changed the way we work. In India, even before the pandemic, the issue of unemployability of youth was considerable....
"How would you feel if you stepped out of blinding darkness into the light? That is what the gift of literacy does to you,"...
Corporate social responsibility (CSR) recognised the scope of e-learning long before coronavirus compelled urban schools to take heed of it. Here's how the visionary...