Home
Tags
CSR of Mercedes-Benz
Tag: CSR of Mercedes-Benz
Pune is close to the nation's financial capital and an emerging hub for business and information technology. This flourishing, culturally rich city belongs to...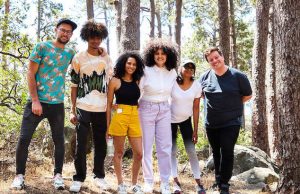 This July marks the start of beVisioneers, a one-of-a kind fellowship for environmental action. Chosen from more than 1000 registrants, the first 100 young...
New Delhi, India: Mercedes-Benz hosted the first edition of its Sustainability Dialogue in India today. The 2023 edition of the dialogue focused on 'Sustainable...
Children face a high degree of risk while commuting to and from school due to poor road planning, limited enforcement and poor traffic behaviour....