Meet The Winners Of The CSR Journal SWAG Awards 2016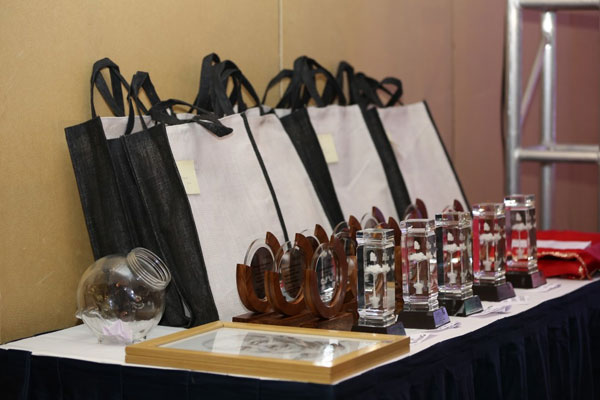 The CSR Journal celebrated its anniversary on 8th July, and organised its first SWAG (Social Welfare & Growth) Awards to felicitate initiatives in the social space. On the occasion, participants were assessed and honoured by an independent jury that included Rohit Misra, CEO, Starkey, Shrikant Sinha, CEO, NASSCOMM Foundation, Vivek Talwar, Chief Sustainability Officer, TATA Power and Naghma Mulla, COO, Edelgive Foundation among others.
Chief Guest of the event, Sushilkumar Shinde, Former Union Minister for Home Affairs and Former Chief Minister of Maharashtra says, "If a quarter of the 2% mandate is spent effectively by corporate houses, the nation will see a tremendous upgrade in the social strata." Expressing his views on SWAG Awards 2016, "It is good to see genuine efforts getting recognition at such a platform" he added.
Meet the thrilled winners of the first SWAG (Social Welfare & Growth) Awards in the respective categories:
Sports:
EduSports – EduSports In-school PE & Sports Programme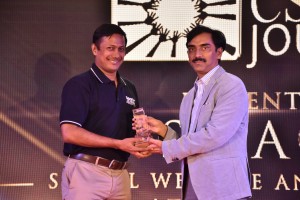 Established in 2009, EduSports aims at imparting sports education partnering with schools to provide age-appropriate sports programmes for students, providing a holistic approach to the child's overall development. The foundation believes in the importance of a good sports programme me, if implemented at the right age, helps in a well-rounded grown-up. Apart from physical fitness, life-skill learning in the 'In-school PE (Physical Education) & Sports Programme me' enables the student to develop as self-dependent.
The curriculum-based education Programme me includes built-in assessment checks and evaluation to monitor the productive output for the students enrolled. EduSports continues to implement a successful model of sports education programme me, accomplishing desired results.
Education and Skill Training:
Let's Do Some Good Foundation – Bridging Gaps in Education: A BEETF (Bangalore Effective Education Task Force) Project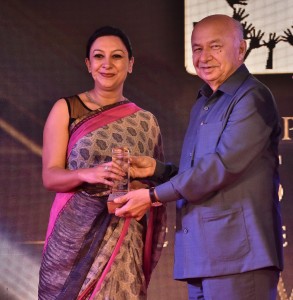 Founded in 2013, Let's Do Some Good Foundation believes in conjoining the efforts of various organisations working towards similar goals. The foundation believes despite numerous efforts at the ground level to bring education to the underprivileged, the optimum utilisation of resources and efforts is possible only through collaboration and teamwork.
Underprivileged children face an uncertain future due to lack of access to formal education. Under BEETF, the foundation initiated a voluntary consortium of 65+ organisations, which focus on bringing out-of-school children into formal education. Let's Do Some Good aims to bridge the gap between existing programme run by various institutions and focus the efforts in a systematic method, where the efforts made are effective as well as constructive.
Women Empowerment and Child Welfare:
Gabriel Project Mumbai – Love2Learn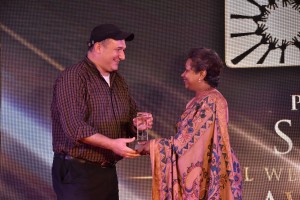 Gabriel Project Mumbai works for the helpless children living in slums and poor rural areas of India with the concept 'Triad of Children's Development: education, health and nutrition'.
Established in 2015, Love2Learn aims to provide equal learning and development opportunities for children in the Palghar District of Maharashtra. Due to poor nutrition and health care availability coupled with lack of parental guidance, Love2Learn provides nutritional meal, healthcare and education to children, for an overall growth and development.
Environment & Agriculture:
Micro Insurance Academy – Climate Resilience through Risk Transfer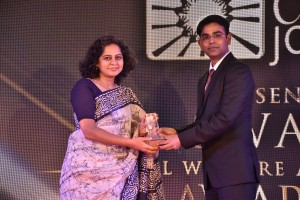 Established in 2007, Micro Insurance Academy (MIA) is a project of Sarvajan Unnati Bodhini (SUB) Charitable Trust. MIA is dedicated to catalysing demand for insurance and creating supply at the local level that responds to prioritised needs of people in the rural and informal sector. The micro-insurance solutions provided by MIA are tailored to the local context; involve communities, local partners, the insurance industry and governments according to their respective strength in each context. MIA does not sell or underwrite insurance. Instead it provides local partners with the technical skills and guidance to operate and govern their own insurance schemes.
The 'Climate Resilience through Risk Transfer' project aims to strengthen the resilience of rural communities by providing composite micro-insurance solutions for health, crop and livestock risks. It is a
multiyear project being implemented in regions of Bihar and Maharashtra.
Health and Sanitation:
Indian Development Foundation (IDF) – Project Hygiene 12 (pH12)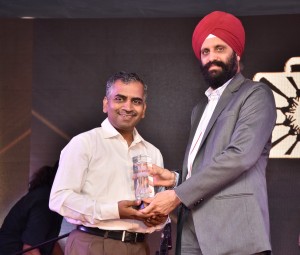 India's 88 percent of menstruating women have no access to sanitary pads. Women in rural India use sand, ashes and straw among many other harmful objects instead of sanitary pads making them extremely prone to health disorders including infections and cancer. In its attempt to address the issue, IDF launched Project Hygiene 12 or 'pH 12' in 2015.
Under the project, pads are distributed at low cost. In addition, vocational guidance to the child and family helps sensitisation towards menstrual hygiene instead of disregarding the issues. IDF has been able to reduce the harmful means of menstrual hygiene management. In the initial year, the project reached, 1340 girls and procured 35,220 pads. In 2016 -17, the organisation aims to empower 10,000 girls with pH12 across India.