The Definitive Disney Global CSR Report
The Walt Disney Company has strategically implemented an organizational structure that accelerates growth in the dynamic direct-to-consumer space. Today, the company is a leading diversified global family entertainment and media enterprise that includes parks, experiences and products; Disney media & entertainment distribution; and three Content Groups—studios, general entertainment and sports.
1. CSR at Disney
Consumers are increasingly more conscious of the environmental and social impacts of the products, content and experiences they choose, and demand more from businesses. Consumers expect a brand like Disney to operate as an honourable, socially responsible company. So, Disney draws on the power of the corporation's unique assets — stories, iconic brands and franchises, creative minds and technologies — to drive both business opportunity and social impact. Disney's approach to CSR is about creating inclusive and positive content, products and experiences; taking action to protect the environment; and providing comfort, inspiration and opportunity to children and families around the world.
Two main areas guide this media giant's social impact investments in CSR – providing comfort to children experiencing illness, and investing in transformative youth programmes.
1.1. CSR Strategy
As the teams accelerated their company's pivot towards a DTC-first business model in 2020, their CSR disclosure strategy evolved as well to better align with current business priorities. The COVID-19 pandemic and increased global call for racial equality and inclusion have impacted the CSR strategy. No company alone can fully address the immense global challenges facing our world; however, Disney is committed to being part of the solution. The brand is working to produce stories, products and experiences that support racial and social equality.
1.2. CSR Leadership
CSR at Disney was overseen directly by the Chief Financial Officer, in close coordination with the CEO, Chief Human Resources Officer, Chief Diversity Officer, General Counsel and business leaders. These individuals are supported by a network of teams addressing policy development, strategy, programme management, business integration and compliance.
While many of the corporation's brands and franchises have their own CSR teams, the enterprise social responsibility (ESR) team acts as a central coordinating function. The ESR team is responsible for defining ESG issues of relevance and collaborating across the company to promote enterprise-wide alignment on the group's strategic approach to CSR. The myriad brands, franchises and local teams bring their ESG priorities to life as they drive growth across our various businesses.
ESR leadership provide the Board with updates on ESG topics on an as-needed basis and in FY21 the Board delegated oversight of workforce equity matters to the Compensation Committee. The Human Resources group will be required to report on these matters at least annually to the Compensation Committee.
Executive leadership councils are also in place to guide key decisions. For example, the company's active pursuit of a diverse and inclusive workforce requires an ongoing, sustained commitment of senior executive leadership and personal accountability. The company announced a new CEO Diversity & Inclusion (D&I) Council and a Creative Inclusion Council as part of their ongoing work toward greater workplace and marketplace inclusion. The CEO D&I Council, led by Bob Chapek, is comprised of global senior leaders across the company who will help accelerate progress, drive results and advocate for solutions that support their strategic D&I pillars.
The Creative Inclusion Council, led by Executive Chairman and Chairman of the Board, Bob Iger, is a diverse, transformative body composed of creative leaders from across creative mediums representing different career levels, regions, brands and backgrounds. Together, they will scale existing, best-in-class inclusive content practices from across their businesses, increase cultural competency and connection in storytelling, drive long term market relevancy and challenge longheld assumptions in content creation and the systems that surround it.
2. Responding to COVID-19
Disney provided nearly $27 million in in-kind support for communities across the globe, excluding PSA (public service announcement) campaigns. The company also harnessed the power of its storytellers and the reach of its many channels to provide people with timely information, fun and engaging content, and to support large-scale fundraising efforts.
2.1. Medical Supply Donations

150,000 rain ponchos were sent to MedShare to help protect nurses' clothing along with a $1 million donation in connection with sales of U.S. cloth face masks. More than 100,000 N95 masks were sent to healthcare workers in New York, California, Florida and Washington, D.C. Unused gloves, gowns, masks and other medical supplies from the paused productions of Grey's Anatomy, Station 19 and 9-1-1 were sent to Los Angeles County and USC Medical Center. The vaccination administration site at Disneyland, which opened January 13, 2021, was the first Super Point-of-Dispensing site in California.
Star India made a cash contribution to Project Mumbai to supply 150,000 urgently requested PPE kits for healthcare providers in Mumbai hospitals.
2.2. Delivering Comfort and Opportunity
With theme parks shut down and travel restrictions in place, Disney quickly pivoted to grant wishes virtually whenever possible. Through the nonprofit Make-A-Wish®, the CSR team delivered extra magic to children with wishes on hold, including Disney+ subscriptions and early film screenings. 35,000 young people took part in ESPN's and DoSomething.org's #oneteam sportsinspired challenges using the power of sports to help protect and uplift the community during the pandemic.
2.3. Special Programming and Fundraising
KABC (Los Angeles) teamed up with the NFL's Los Angeles Rams to host a virtual "Te'LA'thon" benefiting the United Way of Greater Los Angeles' Pandemic Relief Fund. Television channels ABC, ABC News, ABC News Live, Freeform and Nat Geo each aired a rare cross-network global special by Global Citizen, One World: Together at Home, to celebrate frontline healthcare workers and raise funds for the World Health Organization's COVID-19 Solidarity Response Fund. The two-hour programme was hosted by a trio of network late-night hosts including ABC's Jimmy Kimmel. Music for the virtual event was curated by Lady Gaga, and the event featured live performances by music stars including Paul McCartney, Elton John, Lizzo and John Legend, as well as appearances by top comedians and global health experts.
Disney Theatrical Group, in collaboration with Broadway Cares/Equity Fights AIDS, created virtual events such as Disney on Broadway's 25th Anniversary Concert, collectively raising more than $615,000 for COVID-19 Emergency Assistance Funds.
3. Advancing Social Justice
In June 2020, Disney deepened the commitment to nonprofit organizations that support underrepresented communities, with a specific focus on Black communities, to the tune of $5 million. To date, the corporation has made commitments to the National Association for the Advancement of Colored People, Equal Justice Initiative, United Negro College Fund, Black Girls Code, Ghetto Film School, ARRAY 101, Hidden Genius Project, National Society of Black Engineers and HBCU 20×20.
In 2021, the CSR teams are tracking community engagement initiatives against the company's goal that more than 50% of charitable giving goes to programmes directly serving underrepresented communities. Disney also leveraged creative resources and platforms to address issues of race and inequality. For example, ABC News aired a primetime special, "America in Pain: What Comes Next?," following the killing of George Floyd. "Pandemic—A Nation Divided," featuring several days of coverage examining the increase in racial, ethnic and socioeconomic divides as a result of COVID-19.
3.1. DGE Production Assistant Programme
In 2019, the Disney General Entertainment Content (DGE) Production Assistant Programme was reimagined in partnership with several community organizations including Academy Gold, Ghetto Film School, Los Angeles City College, Manifest Works, and Evolve Entertainment to provide greater access to job opportunities for emerging, diverse candidates and built upon the flagship DGE Writers and Directors programmes.
DGE's Creative Talent and Inclusion strategy also provided a bespoke talent-referral service focused on the placement of working creative professionals into leadership roles that can have a more direct and immediate impact on fostering authentic and inclusive content, characters and storylines. Additionally, DGE also invested in development opportunities to cultivate more diversity at all levels of the organization through programmes including the Executive Incubator Programme and the Apprenticeship Programme.
3.2. Inclusion in sports
The ESPYS and the 2020 Sports Humanitarian Awards came together for a week-long celebration where athletes boldly addressed racial equity head-on and called for justice, true unity and change. Inspiring stories from award honorees – including Nelson Cruz of the Minnesota Twins, who brought medical clinics to his hometown in the Dominican Republic, and Maryam Shojaei, who fought a ban on female attendance at soccer matches in Iran – demonstrated the incredible power of sports to unify and break down deep-rooted barriers across communities. ESPN also committed nearly $3 million to help make sure kids from all backgrounds have the same access to the sports experiences that greatly influence and empower so many lives.
4. Charitable contributions
In FY20, Disney's $333 million in cash and in-kind charitable contributions supported programmes and nonprofit organizations that bring comfort, inspiration and opportunity to kids, families and communities around the world. Charitable giving delivers inspiration to children facing serious illness, encourages the next generation of diverse storytellers and innovators and provides access to sports for kids from all backgrounds.
4.1. Disaster relief
Disney contributes to response and recovery efforts for those impacted by natural disasters and matches donations dollar-for-dollar made by cast members and employees to eligible relief organizations. For example, in addition to the responses to COVID-19, Disney responded to the Australian Bushfire disaster in January 2020 through donations to the Australian Red Cross and International Fund for Animal Welfare, community engagement and fundraising efforts.
4.1.1. Missing Maps Project
Each year, natural disasters around the world devastate millions of people, and many communities are missing from the maps that responders use to deliver lifesaving aid. To help relief agencies better access some of the most vulnerable communities, the American Red Cross and partner organizations utilize the worldwide Missing Maps project. In FY20, Disney VoluntEARS digitally traced satellite imagery to help disaster responders deliver aid to people in need during times of crisis. The team hosted virtual 'mapathons' resulting in 80,000 edits to this vital mapping effort.
5. CSR Programmes for Children
In 2018, Disney made a $100 million commitment to help reimagine the patient journey in children's hospitals. As part of that commitment, Disney creates immersive experiences and personal moments that provide comfort and inspiration when it is needed most. Their goal is fulfilling every eligible Disney wish to children with a critical illness.
5.1. Easing the stress of hospital stay
Teams across the company worked with an expert advisory council to identify unique experiences Disney could provide that would ease the stress of a hospital stay for children and their families. This advisory council, which included more than 25 physicians, caregivers, patients and child life professionals from around the world, develop concepts that provide comfort and emotional support in moments of high anxiety and stress.
These concepts are designed to draw children into the vibrant and comforting worlds of Disney's storytelling during high-stress moments. They include breathtaking murals; visually stunning, large-scale, interactive wall art; virtual reality experiences; themed hospital gowns; first-run movies through the Disney Movie Moments programme.
The Disney Institute also developed a customized training programme for hospital care workers focused on improving the patient experience. The first suite of experiences debuted at Texas Children's Hospital in 2019. In 2020, prior to the pandemic, they were able to expand the experiences to AdventHealth for Children and Orlando Health Arnold Palmer Hospital for Children in Florida, and Children's Hospital Los Angeles and Children's Hospital of Orange County in California. These five hospitals have about 1.8 million paediatric visits in a typical year.
In mid-March 2020, as hospitals began to react to the pandemic, hospital installations paused. However, they continued to provide support to the hospitals and plan to resume implementations in 2021.
5.2. Partnership with Starlight
In addition to transformative hospital experiences, CSR supports Starlight Children's Foundation on unique Disney-themed deliveries that provide comfort and inspiration to children in U.S. hospitals. The company's support of Starlight enabled them to distribute more than 300,000 care packages, virtual reality headsets, games, books and toys to children in 415 paediatric facilities in the U.S. in 2020. Through a Disney-funded grant this year, Starlight was also able to better target programme delivery to paediatric places of care that serve medically underserved and vulnerable populations.
In Europe, the brand's much-loved characters brought joy to 18,550 children in hospitals who were isolated from loved ones due to the pandemic. On May the 4th, they also delivered Star Wars-themed care packages and a virtual Jedi training video to every hospital in Australia and New Zealand.
5.3. Transformative wish experiences
Since the first wish that Make-A-Wish ever granted in 1980 till today, they have fulfilled more than 140,000 wishes, bringing emotional support to families when they need it most. In early 2020 for example, 10-year-old wish kid Nathaniel became the first wish kid to join a Super Bowl MVP parade down Main Street, U.S.A. in Magic Kingdom.
Since theme parks and film sets were shut down due to the pandemic, and with travel and other safety restrictions in place, nearly all in-person wish granting was paused. The company's employees quickly found ways to grant wishes virtually whenever possible. For instance, wish kid Ally was able to virtually meet the Pixar filmmakers from her two favourite SparkShorts and exclusively screen the new SparkShort, 'BURROW'.
The CSR team also worked closely with nonprofit partners to deliver Disney magic and support children's emotional resilience in other ways. This included delivering extra magic to children with wishes on hold, such as six-month Disney+ subscriptions and an exciting early screening of UpsideDown Magic, followed by an exclusive video chat with the film's stars.
5.4. Pixar Fest
In August 2020, Disney launched Pixar Fest in Europe, a virtual family festival that helped raise awareness of the power of film for children facing serious illnesses. For patients and families in hospitals, a movie can provide much-needed escapism, comfort, happiness, and a sense of normalcy. A $1 million donation to MediCinema will help to create new family cinema experiences in hospitals in the United Kingdom, Italy and Ireland.
6. Youth Programmes
Various CSR programmes provide access and opportunity to underserved and underrepresented youth. In 2020, COVID-19 prompted Disney to reimagine the ways that we work to increase equality and access for the next generation, including shifting in-person programmes to a virtual format where possible.
6.1. Star Wars: Force for Change
Through the Star Wars: Force for Change initiative, the company works with FIRST, the world's leading nonprofit advancing STEM education. Through hands-on, mentor-based robotics programmes, FIRST equips young people with the skills and experiences they need for future success.
The enterprise-wide collaboration leverages the iconic storytelling of Star Wars and the expertise of talent from around the company to help make STEM-related programming more accessible and fun. It is built upon an important legacy that began more than 25 years ago when Disney Parks began supporting and mentoring FIRST teams.
In 2020, Lucasfilm and Disney provided more than $1.5 million in financial support, in-kind resources and mentorship opportunities to help expand access to FIRST programmes for more students globally, with a focus on reaching underserved and underrepresented communities. FIRST was able to expand their programme by 18% internationally in part by leveraging Disney's iconic brands to attract and inspire new participants and through in-kind awareness-raising donations. Direct Disney funding helped create 8,601 new international teams.
Lucasfilm also launched Galactic Builders, a digital series that shows kids how technology and robotics play a key role in making stories and products come to life, and introduced the 'FIRST and Star Wars: Force for Change Build My Droid' contest, giving fans and artists ages 16 and up the chance to design a droid that will be included in a future story set in the Star Wars galaxy.
6.1.1. Impact
In total, 679,000 youth and 320,000 mentors and volunteers participated in FIRST programmes around the world in 2019-2020. As the STEM gap continues to persist in underserved and underrepresented communities, FIRST uses targeted funding and programming to create a more equitable and inclusive community for participants. In 2019-2020, with funding provided by Disney and Lucasfilm, FIRST expanded access to their robotics and engineering programmes to 112,000 students in underserved and underrepresented communities across the U.S., reaching Black and Latinx/ Hispanic youth as well as females and individuals receiving free and reduced lunch.
This past June, Disney was also the presenting sponsor of the FIRST Global Innovation Award. Originally slated to be held in-person at Walt Disney World, this multi-day virtual programme provided mentors, workshops, presenters and speakers to 20 semi-finalist teams from around the world. Teams were tasked with identifying solutions to make a building or public space a better place for everyone. The winning team, Aldeatron Robotix of the Canary Islands, Spain, won for their E-Wall wall solution, a low-cost, lightweight, eco-friendly building block made from recycled cardboard and fountain grass.
6.2. STEM education
Disney supports several initiatives designed to close the gender gap in technology and engineering. Through its partnership with the two-year Snap the Gap initiative, the CSR arm helped provide 10-12-year-old girls in California with the courage, confidence and tools needed to become tomorrow's STEM leaders. 2020 marked the final year of this programme, delivering 15,000 inventor kits and programming to provide experiential learning to Snap the Gap participants.
The Girls Who Code Summer Immersion Programme traditionally held on Disney's Burbank campus was held virtually this year, allowing the programme to expand from 20 to 35 girls.
Disney Publishing donated more than 9 million books to organizations serving kids in need, continuing their support of First Book and including a pledge of 1 million books to the Boys & Girls Clubs of America (BGCA). BGCA also completed Phase 2 of building out STEM Centers of Innovation in 12 clubs across the U.S., funded by the $1 million donation the company made in 2018 in celebration of the record-breaking success of Marvel Studios' Black Panther.
6.3. Pixar initiatives
Pixar— in collaboration with Old Navy and the Boys & Girls Clubs of Alameda—participated in a programme for Onward to design a T-shirt that was sold across the U.S. In the 2020-2021 school year Pixar continued its participation in the Oakland Unified School District Adopt a School programme with Madison Park Academy for the third year in a row. To provide an ongoing relationship with the students throughout their academic careers, Pixar extended the relationship to include engagement with the Madison Park Academy Primary school.
The Pixar team also connected students with Pixar in a Box, offered in English, Spanish and Portuguese, to support high-quality distance learning during the unprecedented school closures. Pixar in a Box is a behind-the-scenes look at how Pixar artists do their jobs.
6.4. Student Summit
In November 2020, Walt Disney Animation Studios hosted an online Student Summit for more than 1,500 college and university level students with the goal to inform, engage, inspire and prepare them for future careers in animation. The virtual event featured Disney Animation artists, recruiters and talent development representatives that provided practical insights prior to Summer 2021 internship postings.
6.5. Protagonistas del Futuro
Disney developed Protagonistas del Futuro to promote digital literacy in young women in Argentina, Mexico, Colombia, Peru, Chile and Uruguay. The six-week immersive experience for 15-18-year-old girls includes inspiring conversations with Disney employees and is designed to develop technical, leadership and social impact skills.
6.6. Disney Musicals in Schools
Disney Musicals in Schools aims to improve access to arts education. Prior to the pandemic, the programme had expanded to schools in Minneapolis, Pittsburgh and Providence in the U.S. and in Glasgow, Scotland. With COVID-19 impacting theatres and schools, they extended performance licenses through the end of the next academic year. Many schools elected to produce virtual shows to keep theatre programmes thriving, an effort supported with special licensing permissions from Disney Theatrical Group.
6.7. Young Storytellers
Disney has been a proud supporter of the Young Storytellers programme since 2012. The program highlights young people as the centre of their own narratives, emphasizes that their stories matter and celebrates their unique voices. In 2020, Young Storytellers converted two existing in-person programmes—Day of Story and Script-to-Stage—to virtual, and then launched a new built-to-be virtual programme called Virtual Collaborative Stories to continue to help young people explore their creativity and imagination.
6.8 . ESPN initiatives
In recognition of its 40th Anniversary, ESPN committed $1 million to make sure kids from all backgrounds have the same access to sports experiences that greatly influence and empower so many lives. This includes youth of colour, children living at or below poverty levels, youth exposed to violence in their community, those with physical or intellectual disabilities and others with access difficulties. These grants were in addition to ESPN's other nearly $2 million provided to Access and Empowerment through Sports programming initiatives, including Sports 4 Life.
Sports 4 Life, an initiative with the Women's Sports Foundation, aims to increase participation and retention of Black and Hispanic girls in developmental youth sports programmes and has positively impacted more than 60,000 girls of colour over five years.
7. Biodiversity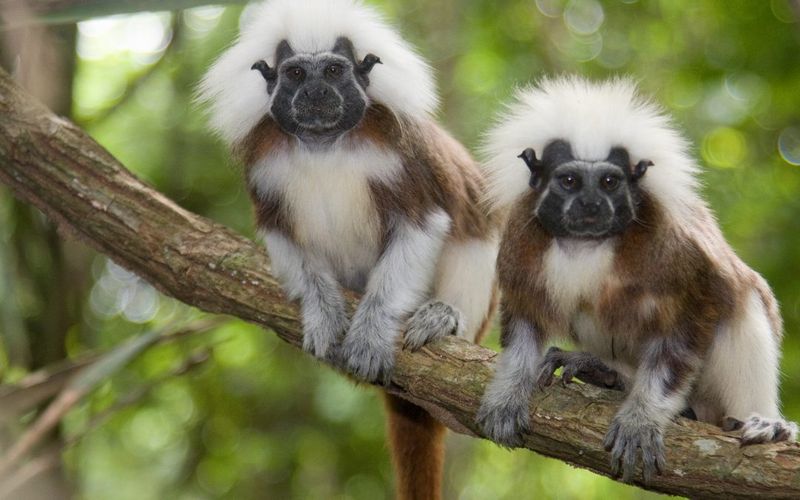 Disney is committed to supporting and inspiring diverse global communities to protect the magic of nature together. The corporation received Top Honors in the Association of Zoos and Aquariums' William G. Conway International Conservation Award for its longstanding collaboration and support of Proyecto Tití, an organization that engages communities in the conservation of one of the rarest primates in the world, the critically endangered cotton-top tamarin in Colombia.
7.1. Disney Conservation Fund
The Disney Conservation Fund (DCF) was created to build on the company's founder Walt Disney's legacy of saving wildlife, inspiring action and protecting the planet. In 2020, the DCF marked its 25th anniversary celebrating more than $100 million directed to nonprofit organizations that have helped protect hundreds of species across half the countries in the world.
Since its inception, DCF has recognized more than 200 Disney Conservation Heroes—global community conservation champions that work to safeguard local wildlife and habitats. In FY20, DCF completed grants to 50 nonprofit organizations benefiting 100 species, including oysters, sharks, lemurs and more. Their anniversary celebration with Disney Parks and National Geographic was held virtually and included the release of an e-book 'Celebrating a Conservation Legacy', a video message from Dr. Jane Goodall, DBE, Founder of the Jane Goodall Institute and UN Messenger of Peace, at-home nature opportunities provided by Disney Parks.
7.2. Sea Turtle Conservation
In FY20, they continued their 17-year commitment to sea turtle conservation through surveying, monitoring and protecting a fivemile sea turtle nesting beach at Disney's Vero Beach Resort. Even with the challenges brought about by COVID-19, the project protected more than 1,400 sea turtle nests.
Additionally, they successfully transformed their largest in-person sea turtle conservation event, the Tour de Turtles (hosted with the Sea Turtle Conservancy), into a virtual experience that reached more than 1.5 million people online, including coverage from both Disney and Sea Turtle Conservancy social platforms. Two sea turtles named after the famous Kermit and Miss Piggy take part in the annual Tour de Turtles conservation event.
7.3. Collaborations for Wildlife
Disneynature and the Disney Conservation Fund support Elephants Without Borders and its important work to protect Botswana's elephant haven, through education, economic development and conservation solutions. Disney is also developing pollinator-friendly habitats within and surrounding solar energy facilities, as well as evaluating the impact of the habitats on native pollinator communities to inspire others to engage in and scale these strategies.
Conclusion
As the institution that Disney is, enters its second century as a company, it has and will continue to reinvent itself time and again. The events of 2020 provided a backdrop to test its ability to adapt to this changing landscape. Disney is deepening its focus on racial equality through contributions and volunteer engagement. While the CSR programmes may have to adapt further to support COVID-19 safety guidelines, the company continues to deliver immersive experiences and reach even more consumers through the direct-to-consumer platforms. At the same time, Disney is bringing in more voices and diverse perspectives to shape its CSR efforts.
Disclaimer: This report contains extracts from The Walt Disney Company 2020 Corporate Social Responsibility Report