FLO Championing the Prevention of Gender Based Violence
Violence against women is a serious issue globally and India is one of the countries to top the list.

FLO, the Women's Wing of FICCI

, in association with Humara Bachpan Trust (HBT), a Bhubaneswar-based NGO, reiterated its commitment towards promoting gender equality and prevention of gender-based violence against females.
The 16-day intensive campaign was aimed at raising awareness, influencing action and policy changes, supporting the survivors through legal protection, ensuring their well being through mental health interventions and ensuring rehabilitation through social security measures and generating public awareness and support.
Till date 22185 people have signed and pledged to end violence against children and women. This is inspired by and in support of the '16 Days of Activism Against Gender-Based Violence', an international UN campaign to challenge violence against women and girls. The campaign runs every year from 25 November, the International Day for the Elimination of Violence against Women, to 10 December, Human Rights Day.
FLO has organised various initiatives along with HBT under 'FLO's one million rising against gender-based violence' through which the organization aims to reach out to 1 million people and sensitise them about gender-based violence.
Jahnabi Phookan, President FLO said, "We at FLO has taken up these initiatives with an objective of creating an appropriate platform for sharing training modules for Gender Sensitization and Cyber Awareness, for people to freely share their personal experiences related to gender-based violence and sensitize people about such problems and how to tackle them and in turn help in building a better world."
With the aim to train more than 400 teachers across country to address the issues of Gender sensitization,

Cyberbullying

and Internet Safety, FLO's Kanpur Chapter Chair Dr Aarti Gupta launched "Teach Them Young" campaign.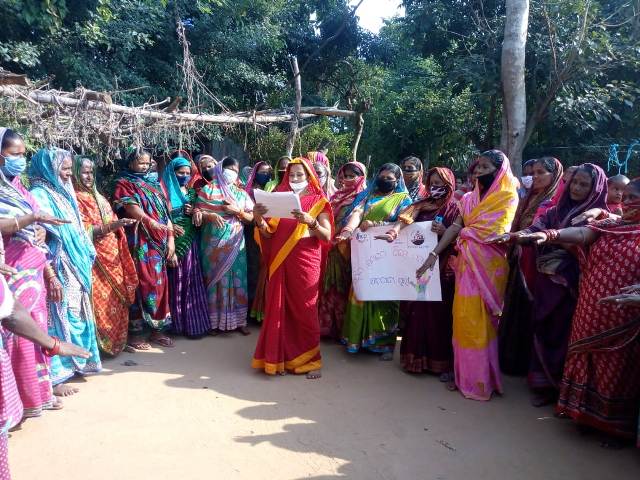 FLO Bhubaneswar in association with Humara Bachpan Trust carried out Gender audits across Bhubaneswar slums to identify unsafe areas & various forms of violence and measures to stop them. A series of open mic among women workers such as migrant construction workers, domestic workers, agriculture labour and other daily wage earners were organized in tribal pockets of Sambalpur and Sundargarh districts, Tilori, Ghirongi & Singhwari villages of Bhind, Madhya Preash and urban communities of Cuttack and Bhubaneswar where 2500 women participated. Through the programme, women workers came forward and shared their workplace related challenges and other associated social issues.
Awareness building programmes were conducted among female informal workers about different legal provisions related to remuneration, industrial relations, working conditions and social security mechanisms through door-to-door campaign, street plays, auto mic and community advocacy meetings and reached to nearly 3000 women workers. More than 2000 adolescent girls have been sensitized as part of 16 days activism in Sambalpur, Sundargarh, Satapada (Puri) and Bhubaneswar.
Disclaimer: This media release is auto-generated. The CSR Journal is not responsible for the content