Complete CSR Report of Tata Consultancy Services in India
Tata Consultancy Services, globally referred to as TCS is India's largest software and IT services company. A part of India's largest multinational business Tata group, TCS has over 420,000 of the world's best trained consultants in 50 countries across major continents.
Talking about their corporate social responsibility, TCS gives special attention to STEM (Science, Technology Engineering, and Mathematics) and rural education. In keeping with the philosophy of Tata Group, the company channelizes its best resources to improve literacy level and train the innovators and tech geniuses of tomorrow. Other areas of focus for social change include marine conservation, health and sanitation.
In the FY 2021-22, Tata Consultancy Services spent Rs 727 crores on corporate social responsibility.
CSR Policy of TCS in India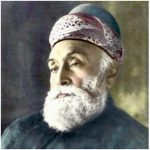 Tata Group Founder Jamsetji Tata's words sum up the basic tenet of corporate social responsibility at the Tata companies: "In a free enterprise, the community is not just another stakeholder in our business, but it is in fact, the very purpose of its existence." In line with this thought, TCS CSR programs are all about sustainable well-being.
Coming from the Tata Group legacy, which gives utmost respect to the community, environment and employees, TCS in India has a strong commitment to corporate social responsibility. A recent example of its concern for employees is how, when most other companies were either laying off their workforce or imposing salary cuts during the COVID-19 pandemic, this tech company announced a salary hike for its employees across all levels, making TCS the first IT firm in India to declare an increase in pay during the pandemic.
TCS' community development programs across the world include health and wellness, biodiversity and skill development apart from STEM education. CSR of TCS in India also includes other activities like disaster management that are mentioned under Schedule VII of the Companies Act, 2013.
Talking about Corporate Social Responsibility, TCS mentions in its CSR policy that their 'vision' is to "Empower communities by connecting people to opportunities in the digital economy" and their 'mission' is to "Build equitable, sustainable, and inclusive pathways to opportunities for all – especially youth, women, and marginalized groups."
The company also mentions that their major objectives to engage with communities include "Creation of employment, entrepreneurship and livelihood opportunities for youth and marginalized members of the community and development of 21st century skills through education and skilling." They also aim to "Support basic health and wellness; water, sanitation, and hygiene need of communities- especially those that are marginalized."

CSR Committee
The CSR committee includes Board members and directors. The members are N Chandrasekaran (Chairman), O P Bhatt and N G Subramaniam (COO).
Top CSR projects of TCS
Some of the major CSR initiatives of TCS are mentioned below
1. Health and Wellness
TCS aims to help address society's biggest health challenges. Keeping this in mind, the company has provided an integrated Hospital Management System and IT infrastructure for The Cancer Institute (CI), Chennai and Tata Medical Center (TMC), Kolkata.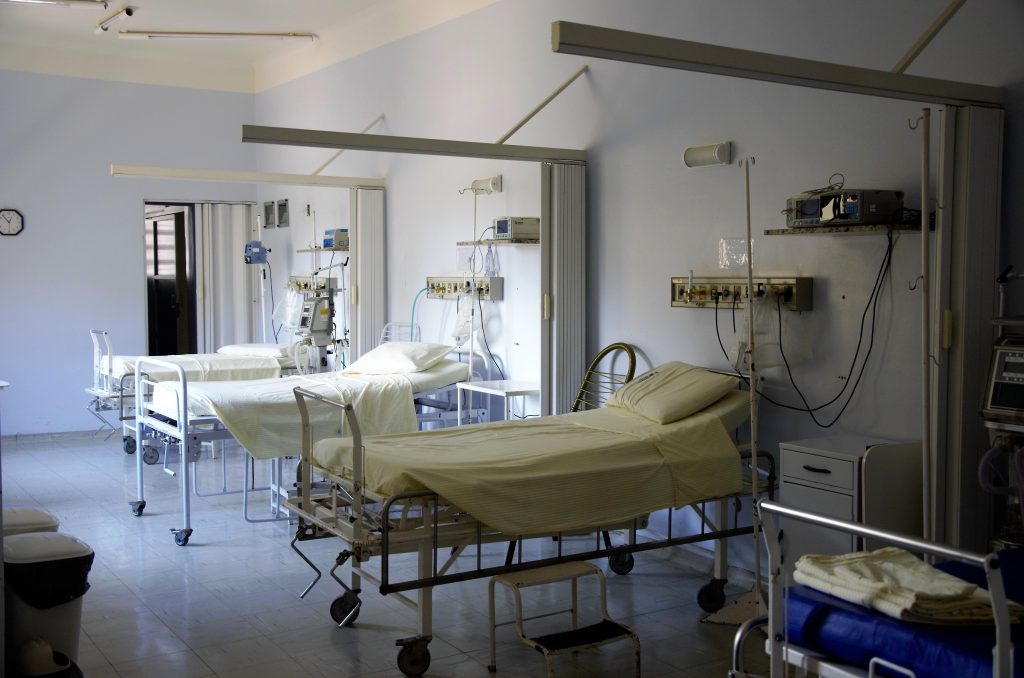 The company also took efforts to curb the impact of Covid-19 on the Indian citizens. A 15-bed Covid-19 care facility was setup at the Cancer Institute Chennai during the second Covid wave. Managing virtual-consultation processes, pediatric OPD appointments, patient crowd management and new patient management were some of the facilities being provided by Patient Care Coordinators at Tata Medical Center Kolkata. Patients could also directly access their Patients Investigation Reports on the hospital website.
2. Water Sanitation and Hygiene
The Tata Group supports Jal Jeevan Mission, a project by the Ministry of Jal Shakti, Government of India, with TCS applying a 'Bridgital model' for monitoring rural water service delivery.
TCS has created a water management solution to address issues in rural water supply. This innovative solution can work in poor cellular network coverage areas (particularly in remote and rural villages) and is powered by solar power. This solution has helped in regularly providing clean drinking water to nearly 75,000 beneficiaries across 14 villages spread across 8 states and union territories in India till date.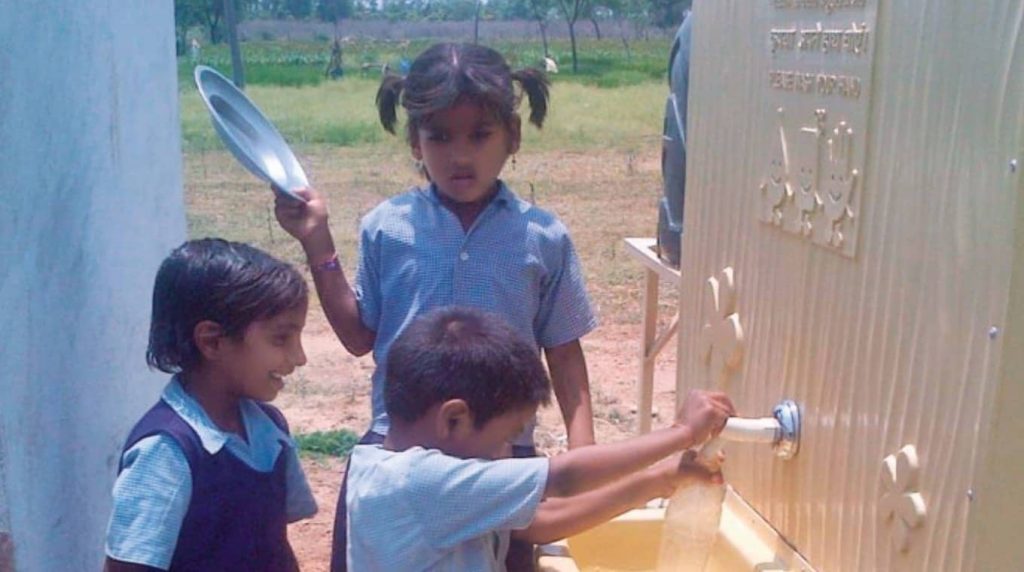 TCS' IoT-based water management solution has not only helped communities to get regular and adequate supply of clean drinking water, regular monitoring of water quality has helped reduce water-borne diseases. It has also made life easier for young girls and women in remote villages who have to travel to fetch drinking water from a distance.
3. Education
TCS Adult Literacy Program
TCS through its Adult Literacy Program has been trying to address the issue of illiteracy in India over the past couple of decades. The program runs in over 162 districts across 20 states and union territories across India.
Responding to India's new National Education Policy, which highlights the need for digital literacy, financial, legal, and electoral literacy, disaster management and environmental literacy along with functional literacy, TCS has expanded the scope of this program thus providing basic literacy to over 7,400 learners in the financial year 2021-22.
The impact of this program TCS says has been "transformational and transgenerational." It is promoting social inclusion, financial stability and economic growth.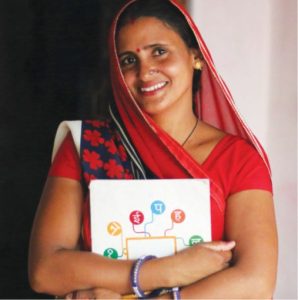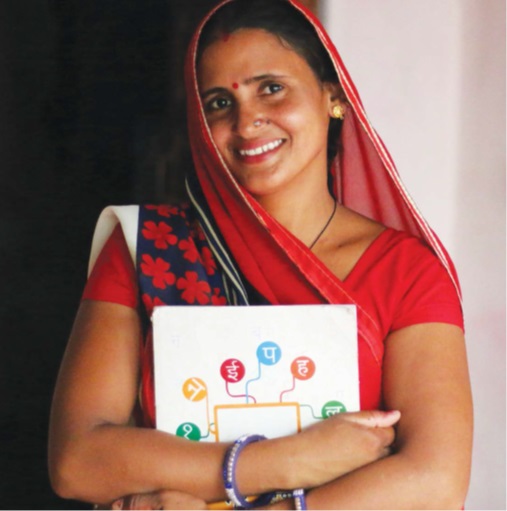 A major advantage of this program is that the learners are encouraging their children, especially girl children to go to school, a change much required especially in rural India. Apart from this, education has enhanced the learners' self-esteem as a result of which they have started participating more in the decision-making process in their family.
4. Employment
Youth Employment Program – TCS' Youth Employment Program focuses on India's problem of unemployment, underemployment, and the youth's lack of access to high paying jobs which has only enhanced from the onset of the Covid-19 pandemic in 2020. Over the last couple of years, the program is being conducted virtually.
The program aims to increase skills like numerical ability, logical reasoning, communication and programming and also provides career guidance and interview skills. It benefited the rural underprivileged youth especially from socio-economic backward communities living in remote areas.
The program focuses on youth, especially those from historically marginalized and low-income families and imparts industry-specific experiential learning to them that improves their exposure to skills required to become a capable industry resource.
In the FY 2022, over 19,700 students from India and Latin America have been trained under this program. Out of this, over 7,400 students got employed in IT, ITeS, Retail, Banking and other sectors.
Entrepreneurship and Self-Employment
Since 2014, TCS' BridgeIT program has been trying to address the issue of social inequality in India by helping marginalized youth to start their own business and become civic leaders within their villages. TCS has been doing this with the cooperation of local NGOs, offering them skills, mentoring, technology, tools and resources. This helps in bridging the gap in opportunities between youngsters hailing from rural, underserved areas and urban youth.
The program has helped young men and women from marginalized communities to become successful digital entrepreneurs. In the FY 2022, BridgeIT has enabled 321 entrepreneurs across 20 districts in nine states of India. It has also empowered them with digital technologies- facilitating a platform for essential online services within rural areas. The program has also enabled them to educate students in Government schools and support literacy for adults through digital tools and resources.
5. Employee Engagement
Through its unique engagement model, TCS leverages its intellectual capability, technology expertise, large employee base volunteering their time and skills and of course financial capacity to invest in programs that deliver longer term social impact across the globe.
Employee Volunteer Program – TCS' Employee Volunteer Program offers opportunities to employees for contributing their time and effort towards societal well-being. This also brings employees together by engaging them together in activities beyond work.
During the second wave of Covid-19 in India, EVP team has worked with various internal TCS teams such as Safety First and Cares to create the content for several community support initiatives. The content has been used to spread awareness on the necessity of vaccination and facilitating mental health awareness sessions.
6. Helping citizens in their battle against Covid- 19
Initiatives to help communities deal with the pandemic, launched in the prior year along with TATA Group companies continued in FY 2022. These include donating oxygen concentrators and ventilators across 15 states of India; enrolling dependents of Covid-19 victims in TCS' Youth Employment Program; arranging for livelihood of Covid-affected families; donating rice, cooking oil, sugar, canned food to the needy; and donating laptops and mobile broadband connections to students from low-income families among others.
Conclusion
According to section 135 of the Companies Act, 2013, the company is expected to spend Rs 716 crores towards CSR, for the FY ending on 31st March 2022, which is 2% of its average net profit for the last three financial years. TCS' expenditure towards CSR went up by 63 crores in the FY 2021-22 (727 cr) as compared to the previous FY 2020-21 (664 crores).
TCS in India has a massive STEM education and skilling legacy. The IT major plays on its strengths while designing CSR programs. This has led to a high success rate and life-changing benefits for the participants.