Home
Press Release
Bharat Petroleum to deploy over 250 specially abled individuals at fuel stations...
Bharat Petroleum to deploy over 250 specially abled individuals at fuel stations across India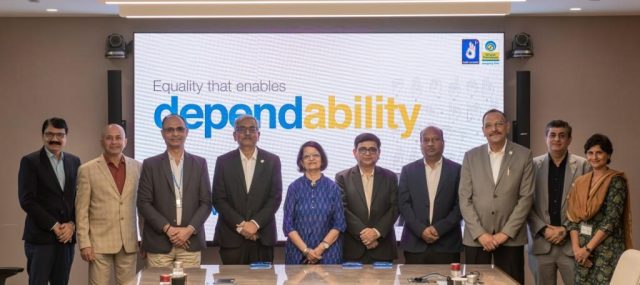 New Delhi, India: Bharat Petroleum Corporation Ltd. (BPCL), a leading player in the energy industry, is taking significant strides towards fostering inclusivity and diversity in the workplace. In line with its commitment to creating an inclusive environment, BPCL has entered into a Memorandum of Understanding (MoU) with Youth4Jobs, a leading organization dedicated to empowering youth and promoting inclusive growth.
This partnership aims to facilitate the deployment of over 250 specially abled individuals at 90+ BPCL fuel stations across India, including major cities such as Mumbai, Navi Mumbai, Pune, Delhi, Gurgaon, Noida, Kolkata, Hyderabad, and Bangalore, marking a significant milestone in BPCL's efforts to empower diverse talent.
As per recent studies, specially abled Individuals constitute less than 1 per cent of employees in India's top companies. These figures indicate extremely low employment opportunities for such individuals in the corporate sector. Identifying this untapped talent pool which possess immense potential and skills, BPCL aims to empower these individuals and promote equal opportunities in the workforce.
Speaking on the launch of the initiative, Shri G. Krishnakumar, Chairman & Managing Director, said, "BPCL is proud to spearhead this initiative, that is consistent with our Brand promise of being a caring organization. By partnering with Youth4Jobs, we aim to create an enabling environment where every individual can thrive."
Under this collaboration, Youth4Jobs and BPCL will work together to create a positive and inclusive impact through various initiatives such as a step by step hiring process, various diversity training programmes and awareness campaigns.
At this empowered fuel station, the team communicates using Silent voices, employing hand gestures as a mode of communication. Embracing the principles of equality, the station fosters an environment that understands approachability, capability, reliability, dependability, and responsibility, promoting equality.
Youth4Jobs is a social enterprise that works towards empowering youth with disabilities through skill development, employment, and inclusive growth. With a focus on creating inclusive opportunities, Youth4Jobs has successfully enabled thousands of youth with disabilities to gain financial independence and lead dignified lives.
Disclaimer: This media release is auto-generated. The CSR Journal is not responsible for the content.