$1 Billion ESG Fund for India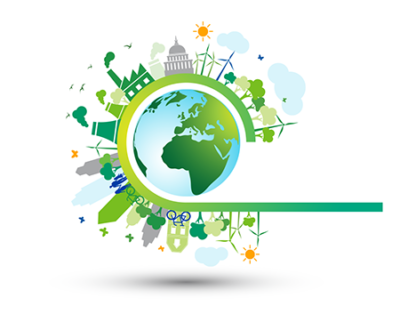 Investing on the basis of Environmental, Social and Governance (ESG) criteria is rapidly gaining ground in international capital markets, with over $20 Trillion in assets under management, or around a quarter of all professionally managed assets around the world.
New research shows that ESG strategies adopted by funds are yielding higher returns, higher profitability, lower idiosyncratic risk and higher valuations for both funds and portfolio companies. Quantum Advisors has traditionally used governance as a criterion for investment decisions. However, there are presently no ESG funds with an active engagement strategy focused on India.
Yet, in comparison with other markets, the need and opportunity for higher ESG standards in India are enormous. With 18% of the world's population, India is one of the most important geographies for the achievement of the United Nations Sustainable Development Goals (SDGs).
Recognizing that ESG considerations are becoming paramount for investors, and keeping in view the existing gap in the Indian market, a group of industry leaders are partnering with Quantum Advisors Private Limited, founded by Ajit Dayal as India's first institutional equity research house in January 1990.
The joint venture will launch a $1 billion public equities fund with a distinctive style of engagement comparable to a private equity approach, to influence strategy and enhance ESG performance at India Inc. The fund will take meaningful stakes in a range of listed companies and adopt an active approach to work with promoters, boards and managements through a slate of senior operating partners and a blue-chip advisory board.
Says Ajit Dayal, Founder, Quantum Advisors, India's first institutional equity research house: "We believe that – with the highly experienced team brought together by Mukund, Govind and Alan who will engage with the investee companies at the Board and execution levels – we can identify promoters of companies who are keen to know how to improve their ESG practices thereby giving them, and the investors in the new fund, the dual benefit of a truly sustainable business and allowing the market to reward them handsomely for these efforts."
The fund will take ESG investing beyond the typical frameworks and negative lists deployed by several public market funds and will invest strong management expertise in impactful engagement.
The vision for the fund was developed by three veterans of the Tata Group who were intimately involved in its dramatic growth over the past quarter-century. Dr Mukund Govind Rajan, Govind Sankaranarayanan and Alan Rosling CBE. Other members of the team include HV Harish, who built the financial and advisory services practice in Grant Thornton India, Shankar Venkateswaran, who was Chief of Sustainability at the Tata Group, and several others.
Disclaimer: This media release is auto-generated. The CSR Journal is not responsible for the content