Tata Trusts and People For Animals To Launch State-Of-Art Veterinary Hospital
Tata Trusts, the philanthropic arm of the Tata group in partnership with People For Animals, announced their collaboration to build a state-of-the-art, multi-specialty veterinary hospital and emergency clinic that will serve the needs of all domestic and farm animals at accessible and affordable rates.
Maneka Gandhi, Union Minister for Women and Child Development and Founder, People For Animals (PFA) said, "About 35 years back Pritish Nandy, MF Hussain, Mario Miranda, Anupam Kher and I came together and voiced our need for a pan-India animal organisation. Every animal species when disappears, takes a part of our lives. They are connected to us in some or the other way. Thus, it is important to understand their roles and protect their existence. Today, what is taking place is a miracle. I would like to thank Devendra Fadnavis and Ratan Tata for their support to realise this vision."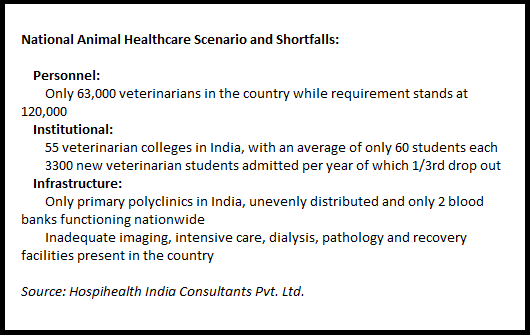 The hospital will be located at Kalamboli in Navi Mumbai and is expected to be ready to welcome animals in two years. The project cost including construction, facilities and infrastructure is estimated to be over Rs 100 crores.
"My dog once broke his elbow. Doctors told to amputate his leg. We got him treated in United States of America and it was my first sight of how a world class animal hospital could be and how it would work. I made up my mind that a premier city in India should have a world class hospital to look after animals. Today is a very special day for me, because it is a dream and I can see it coming true," said Ratan N. Tata, Chairman, Tata Trusts.
Commenting on the announcement, Chief Minister of Maharashtra, Devendra Fadnavis said, "This is a proud moment for Mumbai, when organisations like PFA and Tata Trusts have come together to set up a state-of-the-art animal care hospital in Mumbai. I must congratulate them for participating in such a noble cause. I assure you that you will always have the support of the Government of Maharashtra."
The vision for the Animal Care Center is of a state-of-the-art animal hospital spread over 9,000 square metres in size, with emergency, in-patient and out-patient facilities for small and large animals. The centre will be equipped with operation theatres, an intensive care unit, recovery rooms, imaging and pathology services, etc. It is conceived as a one-stop destination that provides high-quality medical care for animals, with specialised services in orthopaedics, dentistry, trauma surgery and other treatments lacking at present in the greater Mumbai region.
In addition to the medical facilities for animals, the proposed hospital will also impart continuing veterinary education and training and host workshops and programmes for the skills development of practicing veterinarians. The centre will, additionally, train veterinary support staff to enable the building of a cadre of well-trained professionals who can service the hospital as well as contribute to the greater human resource needs in animal healthcare in India.
Thank you for reading the story until the very end. We appreciate the time you have given us. In addition, your thoughts and inputs will genuinely make a difference to us. Please do drop in a line and help us do better.
Regards,
The CSR Journal Team