Term Life Insurance: How to Find Your Most Suitable Plan?
There is no better time to realise that life is uncertain, and you never know what might happen next. Today, being amidst a global pandemic like COVID-19, we all are aware of the power of nature. Along with the precautions you take, it is always better to be prepared for the worst. One of the many possible solutions to deal with the tough times is to understand the importance and meaning of a term plan and then buy the most suitable term life insurance.
Choosing the best term life insurance is essential in today's time. It creates a financial backup for your loved ones in case of your unfortunate demise. While there are so many term life insurance plans available in the market, selecting one is difficult unless you have researched thoroughly for the same. These days, finding the required information about various plans has become easier online.
Here are a few points that you must consider while buying the best term life insurance:
Know Your Family Needs
The main reason for buying term life insurance is to offer financial cover to your dependents in your absence. The insurance policy is expected to provide financial protection to your dependents when you are not around. It is why you must make sure that the term life insurance cover is adequate to fulfill their dreams along with maintaining their lifestyle.
In other words, your term insurance policy must cover Human Life Value (HLV), which refers to your income/salary plus liabilities like loans and other forms of debt. It should be one parameter that you consider while choosing a life insurance cover. A suitable plan for you is the one which offers coverage equals to or around the HLV at least.
Select Essential Riders
The best term life insurance for you is the one that offers comprehensive protection at all times. One way to achieve this is through various riders, which are add-ons to the basic term life insurance policy and offer benefits over and above the plan in return of an extra premium.
You can add riders to your term life insurance plan easily online. For instance, if you buy a critical illness rider, you are entitled to receive the sum assured when diagnosed with a critical illness as defined in the policy. This is in addition to the sum assured chosen under your term life insurance policy.
Same as this, there are other riders such as disability cover, loss of employment cover, and waiver of premium cover. While buying term life insurance, you must select riders based on your individual and family needs since they add considerable value to the basic term life cover.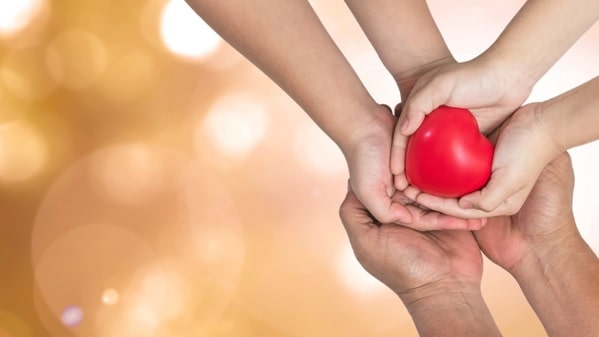 Consider the Insurance Premium
You may have heard that term insurance is the most affordable form of life insurance. However, that does not mean the only factor to consider is its cost. You must go for a term insurance plan that suits your budget while also covering your needs. It is always advised to choose a plan with adequate cover.
You can also claim tax benefits at the time of filing an income tax return by buying term life insurance. The premium you pay is eligible for tax deduction as defined under Section 80C. Note that there is an income tax due date extension for FY 2019-20 due to the Coronavirus outbreak. So, plan buying term insurance accordingly.
After evaluating your term life insurance options based on the crucial parameters, narrow down your choices, and then you can consider the cost to make the final decision. It is essential that you do not compromise on the insurance cover solely based on the cost factor.
Check Claim Settlement Ratio of the Insurer
While choosing the best term life insurance, one of the significant points to consider is the claim settlement ratio of an insurer. It refers to the number of claims settled by the insurance company in cases of death.
A rejected claim negates the purpose of buying life insurance altogether. Therefore, the claim settlement ratio of the insurer matters a lot. Choose an insurance company with a high claim settlement ratio such as Max Life Insurance, which has a CSR of 98.74%.
Secure Your Life with the Best Term Life Insurance
A term life insurance policy is a flexible yet affordable way to provide a financial shield for your family. However, to get the most of life insurance, you must be careful and prudent while buying it. Compare all the options online for a quick assessment and pick the best term life insurance. Term life insurance plans from reputable insurance companies such as Max Life Insurance are quite popular in the market as they offer coverage against death, disability and disease. They also provide an online term plan calculator for better management and estimation of the premiums.
So, make the right decision and buy the best term life insurance for you and your loved ones!