Sports as a Development Tool for People with Intellectual Disabilities
By Mukta Narain Thind,
National Director, Organizational Development, Special Olympics Bharat
Whether we talk about Sustainable Development Goals or the new National Education Policy 2020 merged with principles of Inclusion through Education, the importance of Sports and Health going hand-in-hand is the key. Sports for people with Intellectual and Developmental Disability (IDD) is an important component for their overall development. People with IDD face many associated issues such as limited communication skills, inability to walk, balance etc.
CSR Support for People with Intellectual Disabilities
CSR support is important to create impact on the affected population through a skilled workforce in sports, health and education. People with Intellectual Disabilities have always been a hidden population, where parents or families do not wish to bring them out due to stigma. Sports CSR programmes designed for them will bring them out of their homes; they build their fitness, confidence, dignity, and respect. Even though the number of medals won by special athletes at various international events is the highest ever in Indian history, enough interest has not been generated since we do not wish to accept the segment as they are.
Government interest
The government has been stressing on the need for Inclusive Development through Swachh Bharat, Fit India and Skilled India. The segment requires more focussed individual development plans with awareness amongst parents to participate in these programmes. It is an urgent need to work together with government and partners to create an inclusive society with dignity and respect for people with all abilities.
With an estimated 3% population been affected by some degree of IDD, each child or person requires a continuous development programme from basic skill development to sports-specific skills. Special Olympics Bharat, being the only recognized sports federation by the Government of India, has as many as 30 sports disciplines for people with intellectual disability ranging from summer to winter sports. It has been able to reach out to only 50% of the segment including children and adults with IDD over the last 20 years. Earlier the intervention better is the result.
A sports programme for

children and adults with IDD

is vital to improve their eye-to-hand coordination, fitness, and confidence. Mission Inclusion Bharat is one such programme, supported by Aruna Abhey Oswal Trust, which helps the segment lead a meaningful life with their families and community with respect and dignity. With a focus on providing opportunities to lead the local programmes of sports and health, people with IDD are encouraged to work in smaller groups.
Each skill is planned to improve their daily life skills such as walking, balance, cognitive and communication. The sports programmes also help in developing their fitness as well as confidence. Many sports activities are conducted as part of therapy. Even though every event is created to develop their skills, the competition is not easy. Each person is grouped according to their skill level.
Sports training and development
The nature of sports activities for people with IDD requires a strong grassroots programme, with an individual development plan for each person which ranges from skills to fitness to health needs. For this, it is important to work with special schools and institutions, and focus on building capacities of medical practitioners, coaches, special educators, teachers, parents, siblings, and caregivers. The most important component is trained human resource.
Training of health professionals is an important aspect. People with IDD have social and communication challenges; they are unable to provide adequate information to healthcare professionals. Programmes such as Special Care Dentistry enable students to work with medical and dental colleges and helps them understand the challenge better so they can provide better healthcare to the persons with disabilities. Similar interventions are required in other fields also to help children and adults with IDD live a life of dignity and acceptance.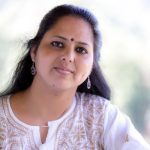 The author is National Director, Organizational Development, Special Olympics Bharat, the India Chapter of the Special Olympics International which is a global inclusion movement using sport, health, education and leadership programmes to end discrimination against and empower people with intellectual disabilities.
Views of the author are personal and do not necessarily represent the website's views.