Spark Minda, Ashok Minda Group with their special program "Saksham" under Spark Minda Foundation organised a 12 day Empowerment Camp for Persons with Disability in Pune in association with 12 local NGOs.
The camp provided end-to-end support in Limb fitment, Caliper fitment, Walkers, Elbow Crutches, Tricycle, wheelchair and other assistive aids to persons with a disability.
'Saksham' is a CSR program started by Spark Minda, Ashok Minda Group to help Persons with Disabilities (PWDs). Under Saksham, the Group aims to provide accessible and assistive technologies, impart skill training through OJT (On the job training), create inclusive workplace and ergonomics, train them for 5s and life skills, employ PWD's (Persons with Disability).
Speaking at the felicitation ceremony of Artificial Limb Fitment, Ashok Minda, Group CEO, said, "The Artificial Limb Fitment Camp started with merely 500 fitments in 2015. Within three years, we have enabled more than 5000 PWD with successful limb fitments in different parts of world. We are thankful to "Bhagwan Mahaveer Viklaang Sahatya Samiti (Jaipur Foot)" for their trust; support and expertise which has enabled Spark Minda Foundation to provide successfully implement these camps all over."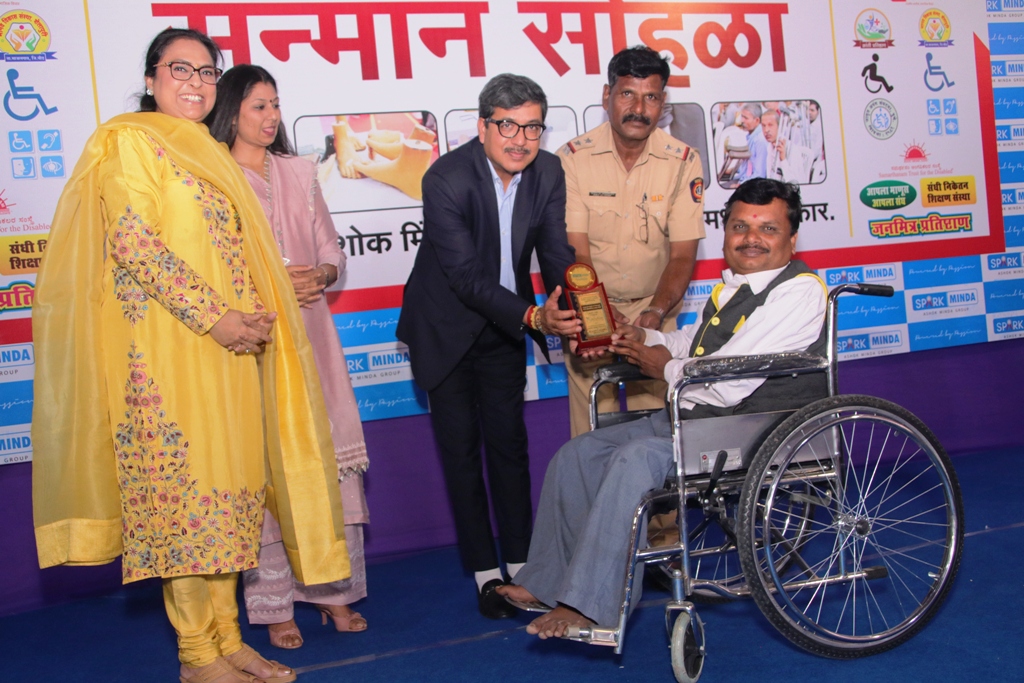 Sarika Minda, Chairperson, Spark Minda Foundation, said: "Starting with a production belt in Yerwada Jail and now setting up Saksham-Divyang Empowerment Center in Chimbali, we have enabled to provide a sustainable life to community at a whole. We are proud to say that within a span of 12 days, we have been able to provide more than 1000 limb amputation in and around Pune. Jaipur Foot has been indispensible part of our every limb fitment camp."
In continuation to the legacy of responsible corporate citizenship, the CSR activities by the group are derived from the triple bottom line model of People, Planet and Profit. Ensuring environment sustainability with community care are the thematic divisions, surrounding which the CSR activities are planned and executed across the Group.