Need and Demand for Green Buildings in India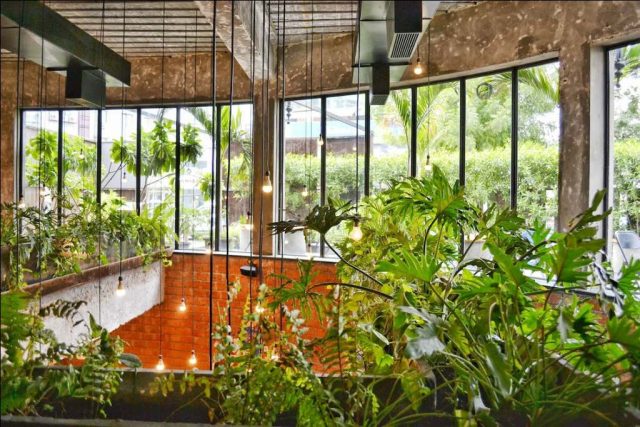 As India grapples with the challenges of climate change, the evolution and expansion of sustainable building practices emerge as a critical aspect in our environmental efforts. Buildings in India are currently responsible for over 40% of the country's total energy consumption, and to add to that, the energy usage is growing at a concerning rate of 8% each year. If we persist with conventional, inefficient building practices, this figure could skyrocket to over 70% of CO2 emissions by 2050.
The reality of climate change is an imminent concern, with its consequences increasingly evident with each passing day. The critical question we face is how to meet the surging demand for real estate developments while mitigating their negative impact on the environment.
According to the International Finance Corporation (IFC), a staggering 70% of the buildings required by 2030 are yet to be constructed in India. This demand may seem daunting, but also presents a remarkable opportunity for India to chart a new course towards a sustainable future. Embracing green buildings can be the transformative solution that benefits both the environment and the economy.
At present, green buildings make up a mere 5% of the market in India, pointing that sustainable construction practices are still in the nascent stage of development. However, this statistic should not be seen as a deterrent, but rather an incentive for rapid growth and innovation. It signifies that there is a vast untapped potential for green buildings, which can pave the way for a more sustainable future.
Rapid Pace of Urbanisation
The rapid pace of urbanisation has expanded the environmental footprints of our cities, exacerbating issues related to energy consumption, resource depletion, and carbon emissions. Over the past two decades, the urban population in India has surged at an impressive rate of 2.5%, with urbanisation levels reaching 32.7% in 2015. This trend is projected to intensify, with urbanisation estimated to rise to 37% by 2025. As a result, the demand for infrastructure and housing is set to soar, necessitating a comprehensive approach to meet the needs of our burgeoning population.
While addressing this demand for housing and infrastructure is paramount, it is equally imperative to take proactive actions towards incorporating sustainable construction activities throughout the life cycle of a project. Green buildings, designed to be environmentally conscious at every stage, offer a compelling way to combat these challenges.
Reducing Environmental Impact
Green buildings embrace every aspect of a structure's life cycle, starting from the planning and design stage, through construction, operations, and finally, recycling and renewal post completion. It gives careful consideration to essential factors such as energy efficiency, water conservation, indoor environmental quality among others. By considering these elements, green buildings not only minimise their impact on the environment but also foster sustainable and healthy living spaces for its residents.
Energy Efficiency
Energy efficiency lies at the core of green buildings. They optimise energy efficiency, water usage, and waste management, while also considering the use of local materials and ecology. The Energy and Resources Institute (TERI) estimates that embracing green building concepts could save a substantial 8,400 megawatts of power annually in Indian urban areas, effectively providing lighting for 550,000 homes each year. These figures underscore the significant impact green buildings can have in conserving invaluable resources and fostering a more sustainable future.
Health and Well Being
Green buildings prioritise the health and well-being of their residents. By focusing on indoor air quality, natural light optimisation, and integrating nature into their design, green buildings create spaces that nurture physical and mental health. A survey by the U.S. Green Building Council underscores the direct link between health issues and inadequate living environments. With toxin-free materials, proper air ventilation, and air-purifying plants, green buildings effectively counteract this concern, providing comfort and mitigating symptoms of allergies and respiratory conditions.
The need and demand for green buildings in India is paramount as they pave the way for a brighter and sustainable future. By embracing these environmentally conscious practices, we can address the urgent challenges posed by climate change while fostering economic growth and enhancing the well-being of our residents.
Views of the author are personal and do not necessarily represent the website's views.
With over 10 years of experience in the real estate industry, Rishad Khergamwala was part of the founding team and is now the Director – Developments of MAIA Estates. Rishad moved back to India in 2012 after graduating in Mathematics & Management from the University of Kent in England. He has successfully planned over 1 million sq. ft. across 4 projects in Bengaluru. Prior to joining MAIA, Rishad was associated with Crown Developers, a premium residential project in North Bangalore where he was at the helm of delivering over 7,000 sq. ft. of palatial abodes. Being a fitness enthusiast, when not working, Rishad can be found at the gym or playing a game of squash, or trekking, travelling, cycling and sometimes even cooking.