17 companies engage in CSR initiative #LearnForACause and help sponsor education and employment of 100 young women
The 'Learn for a cause' initiative enabled 17 leading organizations in the country to give back to the community, while helping employees in their own company to upskill themselves. The initiative was created by People Matters in partnership with Skillsoft, Akshaya Patra and Concern India Foundation.
Organisations that participated in this CSR initiative included: UST Global, Bharat Petroleum, Bata, Raymond, TATA Chemicals, Capita, Bajaj Finserv, Bajaj Electronics, Bajaj Auto, Tata Chemicals, MakeMyTrip, Evalueserve, ncourage, Rallis India Limited, Spark Minda, Emerson, HCCB.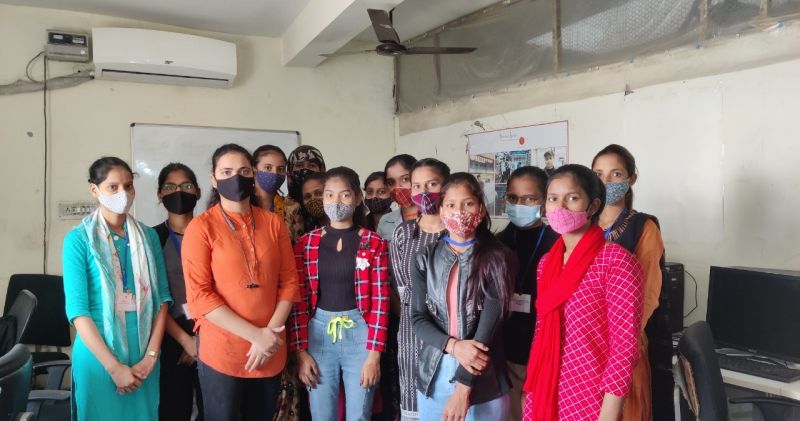 As companies navigate a new (emerging) world of work, there are new opportunities that are opening up to reconstruct and reimagine work in a post COVID era. 'Learn for a cause' marks the beginning of a new innovative approach to tackling business challenges. By boosting employee engagement and experience, and creating an impact in the community, 'Learn for a cause heralds a new era of work that places purpose at the heart of the business.
Each course completed through this initiative contributed directly to the community. A total of 16,128 meals for underprivileged children were donated and 100 young women were sponsored with education and employability.
"At its heart, the 'Learn for cause' initiative is a unique attempt to bring about social impact while you learn. It's an opportunity for organisations to meaningfully contribute back to their community, while bringing about transformational business change as you volunteer and learn," Ester Martinez, CEO & Editor-in- Chief, People Matters Media
"Most learning initiatives tend to focus on the impact on the individual and thereby impacting the workplace culture and the business. But the pandemic helped really rethink the impact that we could have on the larger community and that's the vision that fuelled #LearnforaCause," said Kamal Dutta, Managing Director India, Skillsoft
As learning moved to the top of organisational priorities over the last eighteen months, companies have been looking for ways to boost experience and engagement. The pandemic has pivoted business models and ways of working around the world, new innovative initiatives are now becoming a tool to boost impact at the workplace.
Learners accessed the award winning Skillsoft Percipio platform to complete their learning courses. The platform is known for its advanced AI driven recommendation engine that takes into account individual interests, and multiple formats that allow learners to choose their learning format, and the ability to practice skills.
'Learn for a cause' highlighted the power of learning through L&D teams that are at the forefront of business transformation. The initiative also showed how businesses can weave 'purpose' into their growth strategy. A total of 10,192 hours of learning was completed using the Skillsoft Percipio platform. About 4,390 active users accessed 3,011 content courses, averaging 3.3 learning hours spent in the content, and 5 courses per user completed.
Disclaimer: This media release is auto-generated. The CSR Journal is not responsible for the content