How storytelling can help achieve SDGs
The Millennium Development Goals (MDGs), which expired in 2015, had little impact in accelerating global development efforts. The slow progress of the MDGs, was in large part due to low awareness amongst the general public on what the goals meant and what action needed to be taken. Effective communication, hence, will be a critical factor in driving meaningful action towards the 17 Sustainable Development Goals (SDGs), launched in 2015.
Storytelling for social impact
Human beings have always been creatures intrigued by stories and narratives. Storytelling shapes the way a community receives information, understands issues and responds to them. Using stories to spread awareness about SDGs can enable individuals and communities to identify closely with local developmental issues and instigate them to come together to take necessary action.
A good story is characterised by the 'participation' that it spurs. According to Waggener Edstrom, a Communications and PR firm, 56% of individuals that support non-profits and their work on the social web, attribute compelling storytelling as the motivating factor behind taking action. Mediums such as animated cartoons, creative illustrations, games and comics are increasingly being used to convey stories and messages of social change to the young generation.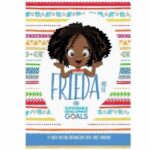 The children's book, Frieda and the Sustainable Development Goals, featuring Freida, a young girl who goes on an exciting adventure learning about SDGs, is a great example of how children can be imbued with the knowledge of key global issues, through simple stories.
The social sector has combined the power of stories and digital media to expand the reach and impact of their work. A great example is the M.I.S.S.I.N.G campaign app – Game for a Cause, which allows a player to help Champa, the main character of the game, fight against traps of prostitution and human trafficking by signing current petitions, strengthening laws, and by contacting local non-profits. The game has over half a million organic downloads in over 70 countries.
Newer innovations in storytelling can enhance empathy and understanding of critical issues and conditions. The United Nation's SDG Action Campaign uses virtual reality to enable thought leaders from around the world gain first-hand understanding of vulnerable situations by virtually immersing themselves in them. UN has leveraged the United Nations Virtual Reality Series to inculcate compassion, generate advocacy, and mobilise resources and volunteers towards distressed communities around the world.
Today's developmental challenges call for communities to keep aside their differences and pull together to drive social change. Nothing binds people together more than a common narrative. Stories have the power to move people and create movements. Driving cohesive community action towards achieving global goals, requires the development sector to become better storytellers and to chart out a description of a sustainable future for all.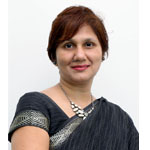 Namita Vikas is Group President & Global Head, Climate Strategy & Responsible Banking at YES BANK. She was recently voted amongst Asia's 26 Top Sustainability Superwomen. As the Chief Sustainability Officer of the Bank, she spearheads Sustainable Development and CSR, thus driving sustainability principles within its core operations and its value chain towards creating stakeholder value. Namita has an Advanced Management Degree in CSR and Leadership from the Swenska Institute, Sweden.
Views of the author are personal and do not necessarily represent the website's views.
Thank you for reading the column until the very end. We appreciate the time you have given us. In addition, your thoughts and inputs will genuinely make a difference to us. Please do drop in a line and help us do better.
Regards,
The CSR Journal Team