Home
Press Release
CSR: 'From Cradle to Career'- This Children's Day Embassy Group is to...
CSR: 'From Cradle to Career'- This Children's Day Embassy Group is to Widen the Scope of Education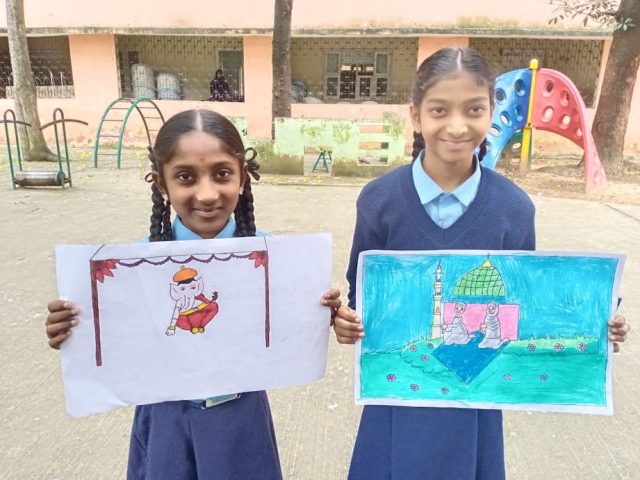 "At Embassy, we strongly believe that every child deserves an excellent education. India's young population presents a vital opportunity to build our nation towards becoming the next great economic superpower. Education and, by proxy, an environment conducive to learning are vital to achieving this.
With this in mind, our outreach efforts in the space of education aim to ensure that every student has the tools he or she needs to succeed in life. Our interventions have been designed to address all aspects of a student's lifecycle, including the pre-school years, health and well-being, extra-curricular activities, and finally, helping them join the burgeoning workforce.
'From Cradle to Career', the children of our adopted government schools receive interventions in math, English, and life skills, supplemented by stimulating activities in the fields of the arts, sport, vocational upskilling, and industry exposure. The students in these schools also receive scholarships to pursue their higher education and learning resources such as school bags, stationery, notebooks, uniforms, school shoes, etc. on a regular basis.
Over the course of FY22–23, 7283 students across 15 government schools and 8 anganwadis have received education programmes, learning support, and resources so far.
In addition to our education programs, we also support the health and wellbeing of the students in our adopted government schools. Our comprehensive health programme has its foundation in preventive healthcare. It includes the regular provision of health kits (such as soap, shampoo, toothbrushes, toothpaste, combs, masks, etc.); annual health screenings covering general, oral, ENT, and visual health check-ups; preventive health and hygiene awareness; the regular provision of nutritional peanut-chikki bars; the provision of clean drinking water and handwash facilities; and daily school maintenance and regular deep cleaning.
This year, 33693 students across 61 government schools across India benefited from health and hygiene interventions, including daily school maintenance in 21 schools.
Under our sustainable infrastructure program, we also construct, renovate, and upgrade government school buildings to ensure that students are provided with a clean, spacious, and safe environment that is conducive to learning. 
With the help of our environment partner, The Anonymous Indian Charitable Trust, we also provide government school children with 'Trashonomics' workshops on waste management through our EcoGram project. "
– By Shaina Ganapathy, Head of Community Outreach, Embassy Group.
Disclaimer: This media release is auto-generated. The CSR Journal is not responsible for the content.