Home
Press Release
CSR Initiative Supporting Detection Of Early Stage Cancer in Guwahati, Assam
CSR Initiative Supporting Detection Of Early Stage Cancer in Guwahati, Assam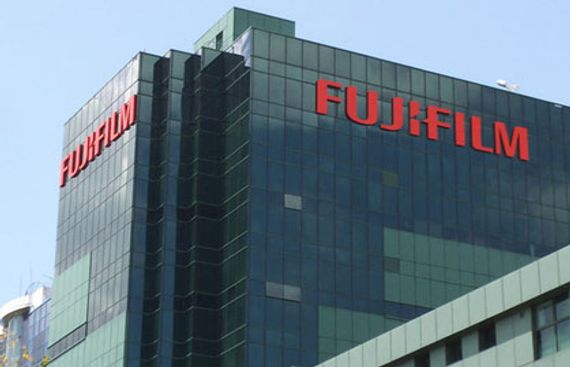 In a significant move towards enhancing healthcare and early-stage cancer detection, FUJIFILM India, a leader in healthcare technology, has donated the state-of-the-art CAD EYE technology to Dr. B. Borooah Cancer Institute (BBCI) Hospital in Guwahati, Assam. This philanthropic initiative aims to provide free patient health checkups in the region and represents FUJIFILM India's commitment to advancing medical technology and nurturing a healthier society.
Gastric cancer is the fifth most common occurring cancer in Indian men and the seventh most common in women. Furthermore, the Northeastern region bears the highest cancer incidence in India, compounded by elevated risk factors and insufficient cancer treatment infrastructure, highlighting the importance of finding timely detection and strategies to tackle this cancer.
Fujifilm's CAD EYE at BBCI Hospital in Guwahati is poised to be a significant step in detecting Gastrointestinal (GI) cancers. Using advanced imaging and artificial intelligence (AI), CAD EYE aids early-stage detection by analyzing endoscopic images for subtle abnormalities. This boosts diagnostic accuracy and facilitates timely intervention, improving patient outcomes. Such integration at BBCI Hospital showcases the power of leveraging innovative tech in the fight against gastro cancers, reinforcing its position in modern healthcare.
Talking about the initiative, Mr. Koji Wada, Managing Director of FUJIFILM India, said, "At FUJIFILM India, we strive to make the advanced technology accessible and propel the importance of early detection of GI cancer to contribute towards a healthier society. This step aligns with our commitment to extend beyond business success and positively impact lives through cutting-edge advancements in healthcare."
The CAD EYE system is an empowering tool based on AI Technology that assists Gastroenterologists in early detection and characterization of abnormal growth in the GI tract. This is the second chapter of the already existing AI diagnostic technology available for detection in the colon. Moreover, the AI technology operates in three visualization modes: White light, LCI (Linked Color Imaging), and BLI (Blue Light Imaging). LCI enhances the visibility of abnormal lesions and inflammation through a combination of light settings, while BLI magnifies detected growth for better pattern analysis of cells. The technology introduces the Landmark Photo Checker, aiding proper observation of major stomach landmarks and addressing lesion oversight and blind spots. Such advancement streamlines lesion navigation, saving valuable time and potentially lives compared to conventional methods.
Mr. Dheeraj Chaudhri, Head of Endoscopy Division & Endoscopy Systems Division of FUJIFILM India, emphasized, "Early detection is the best bet in fighting against Gastric cancer. The AI deep learning technology of CAD EYE has been precisely trained with vast clinical imagery data, ensuring highly effective detection and characterization support. The system serves as an essential tool for strengthening India's battle against the increasing burden of gastric cancer cases. We are thankful to the BBCI Hospital for allowing us to do our bit in making early detection and healthcare services equitable."
Adding on, Dr. Bibhuti Bhusan Borthakur, Director of Dr. B Borooah Cancer Institute, said, "We are extremely thankful to FUJIFILM India and the Association for Overseas Technical Cooperation and Sustainable Partnership (under the Japanese Government) for providing our institute with an AI-supported endoscopy system. It is high time for harnessing impactful advances in machine learning or AI to the medical field. The AI-supported endoscopy system at BBCI will greatly benefit the underserved population of this region for diagnostic and therapeutic procedures among cancer patients from northeast India. We also look forward to academic collaboration with FUJIFILM India through a continuous training program for the wider dissemination of knowledge among doctors of the region."
By leveraging advanced AI technologies, FUJIFILM India plans to contribute significantly towards improving early-stage cancer detection and patient outcomes.
Disclaimer: This media release is auto-generated. The CSR Journal is not responsible for the content.