1 million native trees Planted under CSR Project 'Treedom'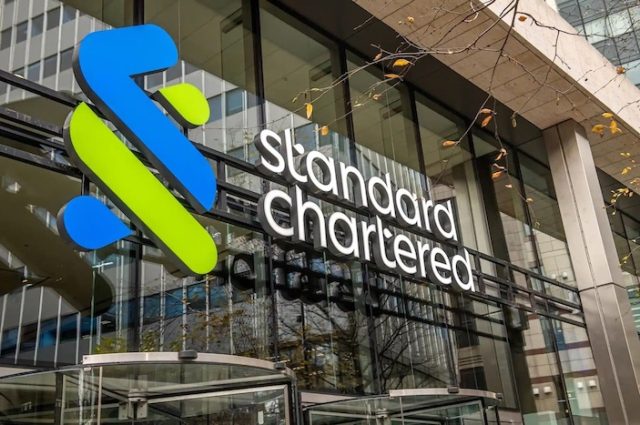 Standard Chartered Bank, Indian Army, National Security Guard (NSG) and Bhumi, a non-governmental organisation, have planted 1 million native trees in three locations under Project Treedom to create a greener future. Under this ground-breaking initiative, mass saplings were planted in the wastelands of Ahmednagar in Maharashtra (0.5 mn), Aravalli ranges (one of the oldest geological features on the earth) at Manesar near Delhi (0.3 mn), and dry parched sandy terrain of Jodhpur in Rajasthan (0.2 mn).
Trees of native species planted will help create habitat, promote biodiversity, improve soil health and quality, reverse land degradation, halt land desertification and provide clean water through an intensified water cycle. The high levels of natural cracks and fissures in the Aravalli hills make this mountain range a superior zone for recharging groundwater, which is extremely in the red zone as extraction is three times more than recharging of groundwater. The multipurpose and highly resistant trees planted in humid tropic will also increase production of oil for biofuel, large amounts of oil cake are available for livestock feeding and demanding lesser care in harsh conditions thereby leading to a significant reduction in carbon emission while progressing towards a net zero environment.
In addition to the tree plantation, this project aims to restore seven water bodies and create water sources from wastewater to combat the negative effects of climate change. Desilting of lakebed and gradient slopes; digging and levelling of lakebed; creation and securing of rainwater catchment and lake slopes / bunds; run off slope formation in the catchment areas, creating perching islands, nesting and breeding areas for birds too will be undertaken.
Even earlier in 2022, Standard Chartered Bank and Bhumi had planted 1.58 lakh trees in record 45 days in the Aravalli ranges at the NSG campus, Manesar.
Zarin Daruwala, Cluster CEO, India and South Asia markets, Standard Chartered Bank said, "For the Bank, Project Treedom is an important milestone as it is our single largest commitment towards environment protection with dedicated focus on tree plantation, water conservation and restoration of water bodies. Through this three-phased initiative, we are working towards contributing to the communities by helping make a positive and visible impact by increasing green cover to combat climate change and enhancing ground water levels which is a critical requirement for both the existing and future generations."
Brigadier Russell D'Souza, Commandant MIC&S Ahmednagar said, "Standard Chartered Bank is playing a major role in enhancing the flora and fauna at the Waste Land Development Project of the Mechanised Infantry Centre. The project at Ahmednagar has brought about tangible ecological changes over the past three decades and is sure to get a further fillip owing to Project Treedom."
Dr Prahalathan, Co-Founder of Bhumi, said, "I am grateful to all the military personnel and Standard Chartered Bank for giving us this exceptional opportunity. Tree plantation and water restoration play a pivotal role in community welfare, fostering awareness about environmental conservation. At Bhumi, we are steadfast in our commitment to protecting and preserving the environment, integrating sustainable practices across all our initiatives.
Disclaimer: This media release is auto-generated. The CSR Journal is not responsible for the content.