Home
Press Release
CSR Foundation and Chintan's project is Empowering 30 Women and Revolutionizing Waste...
CSR Foundation and Chintan's project is Empowering 30 Women and Revolutionizing Waste Management in Delhi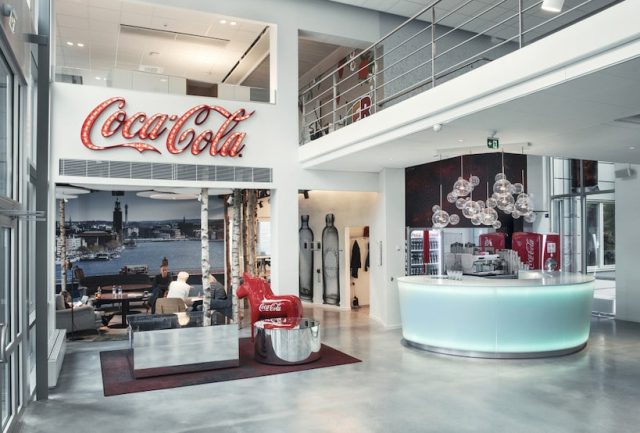 An integrated waste management initiative featuring Material Recovery and Segregation Facilities (MRFs) is driving positive change for women in Delhi. This project, a joint effort by the Coca-Cola India Foundation and Chintan, embodies the core values of social responsibility and sustainability.
During the culmination of Zero Waste Week, Chintan and the Coca-Cola India Foundation are proud to celebrate the women workers as SHEroes who lead the way in waste management. Over 30 women are employed in waste segregation and MRF management, providing them with dignified livelihoods. This partnership, aligned with the Government of India's Swachh Bharat vision, not only diverts significant amounts of waste from landfills but also empowers women and promotes gender equality. Through this initiative, Chintan has created a 360-degree model for waste management, showcasing a sustainable approach while honoring the invaluable contributions of these women in addressing India's waste crisis.
Earlier, the workers used to pick waste and merely got Rs 50 to 100 for working the whole day but now they are employed with the Chintan and are getting a good amount to run their families.
Located near the Zakhira flyover in the national capital, this partnership fosters job opportunities and a sense of dignity for rag pickers and waste pickers. This transformational project has formalized the informal waste sector, created awareness about source segregation, and triggered a shift in attitudes towards responsible waste disposal. It's also playing a vital role in preserving natural habitats.
Speaking on the initiative, Rajesh Ayapilla, Director of CSR and Sustainability for Coca-Cola India and Southwest Asia, said, "This initiative has been crucial, not only for the environment but also for the lives of the women workers this has empowered. The livelihood of the waste workers has been improved; they are integral to a cleaner, more sustainable Delhi. Our project is not just about waste management; it's about creating a better future—one where dignity, livelihoods, and environmental responsibility thrive together. Our collaboration with Chintan represents a significant step towards achieving the government's vision of a Swachh Bharat. Together, we are creating a self-sustainable waste management model that benefits both the environment and the community."
This initiative seeks to set a benchmark in waste management by partnering with the North Delhi Municipal Corporation and bulk waste generators to divert a substantial daily waste volume from landfills. The project spans over 5,000 square feet and aims to divert 60% of household-generated wet waste from landfills. Additionally, the project focuses on recycling PET plastic and other key materials while generating income opportunities for waste pickers.
Bharati Chaturvedi, Founder & Director at Chintan, said, "Waste pickers are essential actors in reducing waste that reaches the landfill and protecting our cities from climate change and pollution. When we all come together and include waste pickers then the solutions are a win-win for everybody."
Currently, the MRF handles 5-7 tons of waste daily, with the potential to scale up operations to handle over 10 tons daily. Over 30 women have been employed to handle waste segregation and manage the MRF. The wet waste from the project goes for composting, benefitting North MCD parks and green spaces. The project aims to divert at least 7 tonnes of waste daily from landfills and span over 5,000 square feet. It is projected to divert 60% of household-generated wet waste from landfills.
PET plastic, which makes up almost 10% of the dry waste, will be redirected to authorized recyclers. The initiative has created additional income opportunities for waste pickers through upcycling identified materials.
The collaboration also includes comprehensive awareness-building efforts among Resident Welfare Associations and bulk waste generators, training of local waste pickers, and setting up wet-waste composting facilities. These measures are poised to significantly reduce the burden on landfills and improve air quality while empowering the community to be part of the solution.
Through this visionary partnership, Coca-Cola India Foundation and Chintan are addressing waste management and promoting women's empowerment, environmental sustainability, and societal transformation. This project serves as a model for effective, self-sustainable waste management and contributes to a cleaner, greener future for Delhi.
Disclaimer: This media release is auto-generated. The CSR Journal is not responsible for the content.