Home
Press Release
CSR: Bommanahalli Lake to be rejuvenated under 'Wake The Lake' campaign
CSR: Bommanahalli Lake to be rejuvenated under 'Wake The Lake' campaign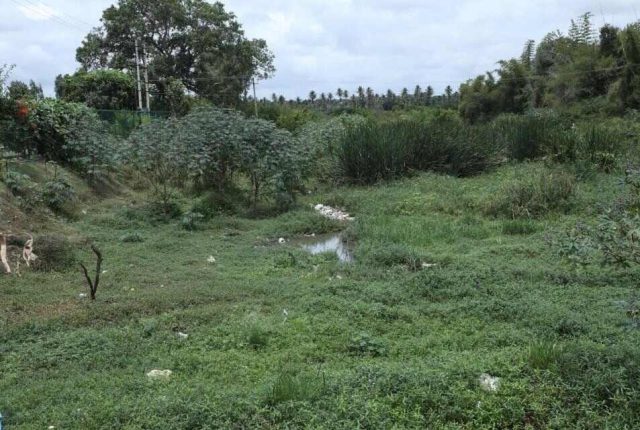 Bengaluru, India: United Way Bengaluru (UWBe), in collaboration with CSR partner Herbalife, a global health and wellness company marked a significant milestone with the commencement of a revitalization of the Bommenahalli Lake, situated in Bommenahalli Village, Mandur Panchayat, Bangalore Urban district. A groundbreaking ceremony was organized on 06/09/2023 in the presence of Uday Prakash, Vice-President – Operations and Finance, Herbalife India. The event was graced by Smt. Manjula Aravind Limbavali, MLA Bommenahalli.
This initiative falls under the flagship campaign 'Wake The Lake', aimed at revitalizing the deteriorating condition of the water bodies in the region. With a broader objective of rejuvenating lakes and enhancing their ecosystem, the 'Wake The Lake' Campaign strives to improve water quality, eliminate pollutants, and revitalize the surrounding environment.
Spanning 38 acres, Bomenahalli Lake faces challenges from surrounding urbanization, including the potential influx of construction waste, litter, weeds, and the risk of domestic greywater infiltration.
The restoration activities will be undertaken in two phases from 2023 to 2025. The initial phase will focus on strengthening the waterbody's infrastructure and improving the water holding capacity by cleaning the inlet and outlet, followed by the subsequent phase, which will involve planting 1000 indigenous saplings of fruit and flower-bearing trees, native shrubs and herbs, raising community awareness, conduct sensitization programs, and establish a lake association for the sustainability of the intervention. It is envisaged that the green initiative will contribute to the absorption of 21,000 kg of carbon dioxide and the annual production of 118,000 kg of oxygen, fostering a healthier environment for all.
The Panchayat will play a key role in fixing and fencing the lake boundary.
Rajesh Krishnan, CEO of United Way Bengaluru, expressed his enthusiasm for the initiative, stating, "This project embodies our commitment to revitalize water bodies and transform them into nurturing spaces for communities, as part of our flagship 'Wake The Lake' campaign. The rejuvenation of Bommenahalli Lake will enhance water storage capacity, positively impact community well-being, benefit local farmers and livestock and enrich the region's biodiversity."
Commenting on the occasion, Uday Prakash, Vice-President – Operations and Finance, Herbalife India said "As the water crisis looms over India, reviving our lakes is becoming increasingly important. The 'Wake The Lake' campaign is a progressive step towards contributing to National Water Mission by Ministry of Jal Shakti. We are committed to restoring and rejuvenating Bommenahalli Lake to promote sustainable water management practices and improve the lives of the local community. The success of the campaign will be a testament to Herbalife's commitment and dedication to environmental conservation."
The groundbreaking ceremony sets the stage for a collaborative journey toward revitalizing Bommenahalli Lake through the unified effort of United Way Bengaluru, CSR partner Herbalife, Panchayat and the local community promoting environmental sustainability and fostering a brighter future for all.
Disclaimer: This media release is auto-generated. The CSR Journal is not responsible for the content.