Manoj Bhoyar, Senior Editor
A post graduate in communication & journalism, Manoj Bhoyar has over 18 years of experience in print and electronic media. He possesses a vast experience in reporting and covering major political stories, interviewing politicians and experts. Manoj has also worked on bringing to the forefront many key issues in the state of Maharashtra. He has previously worked with ETV News, Sahara Samay, Lokmat Daily Pune among others, and now works as a Senior Editor with The CSR Journal. He also operates as the Senior Editor for News World India in Mumbai Bureau. You can connect with him at manoj@thecsrjournal.in.
---
Neha Bilandani, Senior Correspondent
Neha has done her Masters in Communication and Journalism where she specialised in Business Journalism. She has completed her Bachelors in Mass Media with a Journalism major from Mumbai University. Earlier, she worked as a Sub-editor with IndiaSpend, a data journalism initiative. Her last role was as an Associate Producer with Boom News, a digital television news network. In her free time, she pursues reading and stamp collecting as hobbies. She is also preparing for her Grade IV exams conducted by Trinity University, London. You can connect with her at neha@thecsrjournal.in.
---
Rahuldeo Sharma, Principal Correspondent
Rahuldeo Sharma has completed his Bachelors of Mass Media in Journalism from Mumbai University. Earlier, he worked as a Principal Correspondent with Live India and Mi Marathi News Channel. In the span of 9 years in Journalism, he had opportunities to be on Assignment Desk and Field Journalism.
During which he led most important and celebrated happening across fields such as Crime, Politics, Health, Farmer's Issues, Social Issues and Natural Calamities. You can connect with him at rahuldeo@thecsrjournal.in.
---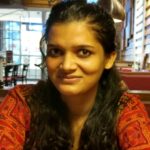 Vaibhavi Khanwalkar, Correspondent
Vaibhavi is a graduate in Media Studies from Symbiosis International University, Pune, specializing in Journalism. Her previous stints were at newspapers Asian Age, Mumbai and Hindustan Times, Bhopal. She aspires to work in the education and development news. Vaibhavi is a music enthusiast, a movie buff and an avid reader and follower of Indian history. You can connect with her at vaibhavi@thecsrjournal.in.
---
Sneha Singh, Correspondent
Sneha Singh is a Commerce graduate from Mithibai College. Presently interning at The CSR Journal, she is also preparing for her MBA examination. An ardent traveller with gastronomical interests, she is keen on making a social change and be a significant contributor for a better place. In her spare time, she enjoys singing and tapping her feet to Pop and R&B music. You can connect with her at snehaasingh96@gmail.com.
---
Balbir Singh Aulakh, Correspondent
Balbir Singh Aulakh, a Mass Media graduate is passionate about policymaking and social entrepreneurship. While presently interning at The CSR Journal, he was previously a correspondent at Football Counter. He has gained experience by working in electronic and digital media. Currently, he is pursuing his Master's degree in Public Policy and Diploma in International Studies. You can connect with him via e-mail at balbirsinghaulakh@gmail.com.