Social Welfare And Growth Awards
Final Round Jury
Shrikant Sinha, CEO, NASSCOM Foundation
Shrikant joined NASSCOM Foundation in September 2014. With over 25 years of experience in the education sector, Shrikant played a key role in the success of Aptech; starting in 1989, fresh out of Delhi University and going on to become Senior General Manager for the company.
Prior to joining NASSCOM Foundation, he was based out Malaysia, as Head Corporate learning, APAC and MENA, at GlobalNxt University (formerly Universitas 21 Global or U21Global. As the CEO, Shrikant looks over the entire operations and strategy for NASSCOM Foundation while directly controlling five different programs.
---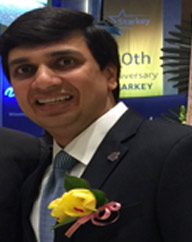 Rohit Misra, CEO, Starkey Labs India Private Limited and Founder Member of Starkey Hearing Foundation
22 years in the field of setting up operations of 3 US multinational companies before becoming the founder member of Starkey hearing Foundation in India and simultaneously setting up India's only comprehensive education schools for the deaf children. The foundation has already fitted free of charge 87000 children with hearing aids and the school guarantees the mainstreaming of these children.
---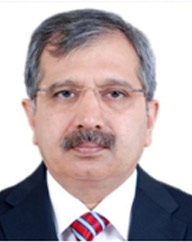 Pankaj Gupta, Vice President, External Affairs & CSR, Volkswagen India Pvt Ltd
M. A. (Hons.) - Economics
Experience Total Experience of over 33 years .
Pankaj Gupta Has been in the automotive sector for the past 16 years. He has closely worked with various State Governments and Government of India on automotive sector issues and key policies for the growth and development of the industry. He takes a keen interest in CSR programmes and has led important initiatives at Toyota Kirloskar Motors, and now in Volkswagen India
Mr Gupta actively participates in various industry forums including (1) Confederation of Indian Industry (CII) - Maharashtra State Council, (2) Society of Indian Automobile Manufacture - Executive Committee, and (3) Automotive Research Association of India (ARAI).
---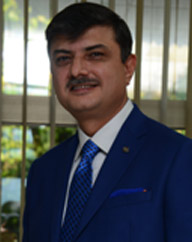 Sanjay Bhel, CEO, Lifestyle Business, Raymond Limited
Sanjay is the CEO – Lifestyle Business at Raymond Limited. Sanjay is an engineer from IIT BHU (Varanasi) and an MBA from Sydenham Institute of Management, Mumbai. He is also an avid enthusiast of technology and gadgets, a die-hard cricket aficionado and enjoys painting in his leisure time.
Having joined Raymond Limited in 2013, Sanjay has worked across diverse industries such as consumer goods and services and brings with him a wealth of experience in business leadership and operational management.
---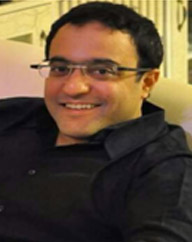 Bikram Puri, Regional Director H.O.G. - Harley Owners Group ®, INDIA
A successful business leader with a proven track record and experience of 25 years in leading MNCs. Diverse experience in introducing, building and managing new business ventures in the B2B and B2C space in India and overseas. Experienced in dealing with global customers and cross functional teams internationally.
---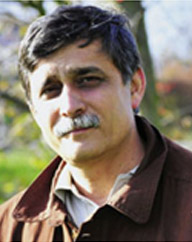 Vivek Talwar, Chief Sustainability Officer, TATA Power
Vivek Talwar, a long-time executive with the Tata Group has specialised in human resources, corporate social responsibility and management training. He is also Chief Culture Officer, TATA Power
---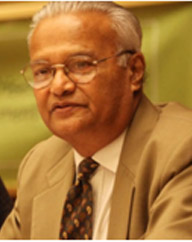 Pradeep Singh Mehta, Sec General, Consumer Unity & Trust Society (CUTS)
Mr Pradeep S Mehta (68) is the founder Secretary General of the Jaipur-based Consumer Unity & Trust Society (CUTS International). CUTS was established in 1983 and has completed 30 glorious years. In the past, Mehta has held roles in panels for the Indian government.
He has studied commerce at the Calcutta University and law at the Rajasthan University, Jaipur. Mehta has been named as one of the 30 most famous columnists in India by a leading newspaper in India. He has published/edited several books and papers on trade, investment, competition and development.
---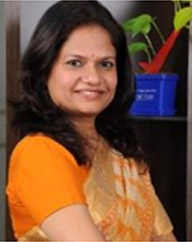 Prerana Langa, CEO, Yes Foundation
Prerana holds the distinction of setting up YES FOUNDATION from the ground up with a vision to build an empowered and equitable India. Her brainchild YES! i am the CHANGE has emerged as India's largest social film movement. Prerana Langa has 19 years of experience in CSR and community partnerships. Prior to this, she was Vice-President at the ICICI Foundation
Prerana holds a Masters degree in Management. She successfully completed the World Bank and the Harvard University South Asia Institute Executive Development Program in Corporate Social Responsibility. At YES FOUNDATION, she pioneered numerous programs for inclusive growth in the areas education, health, financial inclusion, environment, youth leadership and capacity building of civil society.
---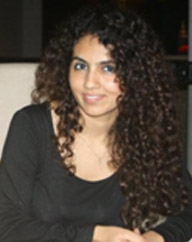 Naghma Mulla, COO, Edelgive Foundation
A Chartered Accountant by profession, Naghma works towards creating and maintaining a sustainable philanthropy network to support the EdelGive investee portfolio with the funder community. She is responsible for and heads the three divisions at EdelGive, namely Investment and Programmes, Fundraising and Partnerships and Employee Engagement Programme. In addition to ensuring smooth organisational processes, she is also responsible for strategizing and promoting collaborations between different stakeholders in the social space i.e., the NGOs, the donors, Edelweiss employees and the corporate.
---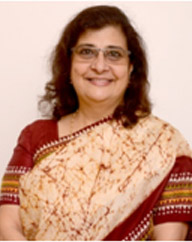 Pearl Tiwari, President (CSR & Sustainability), Ambuja Cements Limited.
A development professional since 30 years, Pearl is currently focusing on CSR in Ambuja Cements. Her social performance includes work with host communities around cement manufacturing sites as well as responsibility towards human rights. She loves to be involved in strategic corporate social responsibility and inclusive development
---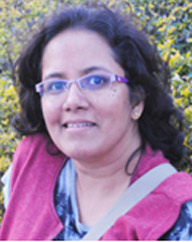 Archana Bagra, Director, Finance, SNEHA
A Chartered Accountant by profession, Archana joined SNEHA in May 2010. She has 18 years of experience in the field of Accounting, Internal Auditing, Taxation, Bank Audits, and NGO Audits. She has earlier been associated as a consultant with organisations like The Akanksha Foundation, Teach for India. Her hobbies are listening to music and travelling.
---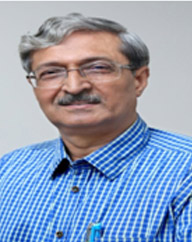 Dr Lalit Kumar, Senior Vice President, Sulabh International
Dr Lalit Kumar is actively engaged in Sanitation and Hygiene Sector as Hony. Senior Vice President, Sulabh International Social Service Organisation, New Delhi.
He conducted research as Senior Philanthropy Fellow at the Center for Policy Studies, Johns Hopkins University, USA and also completed Post-Doctoral Research at the University of Arizona, USA. He holds M.Sc. (Economics) degree from University of Wales, UK and M.Sc., PhD (Anthropology) from University of Delhi. Dr Lalit has received various fellowships/recognitions, published more than 50 Papers and has travelled widely across India and abroad.
---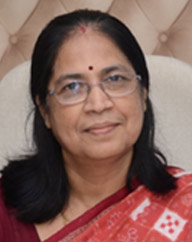 Sanjukta Raiguru, Managing Director, State Bank of India Foundation
Mrs Sanjukta Raiguru brings with her a rich experience of banking operations and academics. Prior to this, she has worked as a General Manager, Network II, SBI Mumbai LHO. She has handled various important assignments such as Dy. General Manager (Banking & Operations) in Guntur Zonal office, Dy. General Manager (Learning & Development) in SBI Corporate Centre, Mumbai, Dy. General Manager (Personal Banking) and Dy. General Manager (Alternate channels and Payment) in SBI Mumbai LHO. She also had a stint as a Faculty in Bank's apex training college at Hyderabad. She holds a Masters degree in English Literature from Utkal University.
---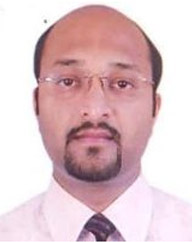 Pallav Gupta, Director & BU Head, ZTE Telecom
Pallav has over 19 years of rich experience in the IT & Telecom industry. He started ZTE's Private Sector operations in Mumbai in the year 2004 targeting key GSM Telecom Service Providers. Pallav is currently responsible for Sales & Developing New Business Opportunities with 4G operators and ISPs.




<
Shortlisting Jury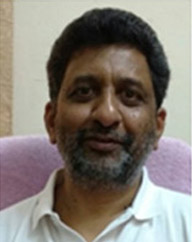 Dr Ashok Kumar Upadhyay
Professor | Department of Political Science | Faculty of Social Sciences | Banaras Hindu University, Varanasi – 221005 | 30 years of teaching experience in Political Philosophy
---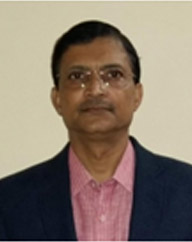 Dr Amarnath Mohanty
Professor | Department of Political Science | Faculty of Social Sciences | Banaras Hindu University, Varanasi – 221005 | 25 years of teaching experience in Political Theory
---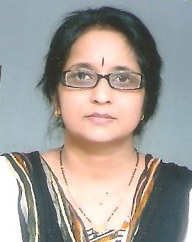 Dr Anjali Bajpai
(M.Sc , M.Ed, PhD - Education) Professor in Education Faculty, Banaras Hindu University, Varanasi, specialises in the area of science teaching-learning, educational technology and contemporary issues in education. She has been associated with BHU for last thirty years first as a student and then as a Faculty. She is a member of various committees (Academic Council, Grievance cell, Research development) & involved in organising seminars, refreshers etc. Having guided about a dozen of PhD scholars, she has published more than three dozen papers in various national journals. She has participated in many national and international seminars and conferences.



---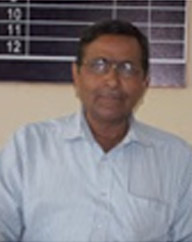 Professor Satyadeo Poddar
Mahatma Gandhi Professor of History | Department of History | Tripura Central University, Suryamaninagar – 799022 | Dean Faculty of Arts and Commerce and Professor & Heads, Department of Bengali, Management, Law & Psychology, Tripura University.
---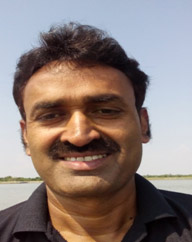 Professor Tej Pratap Singh
Tej Pratap Singh is Professor in the Dept. of Political Science, Banaras Hindu University, Varanasi, India. He is also Director, CSSEIP, Banaras Hindu University. He teaches International Relations, Theory, Conflict Resolution & Peace, and Indian Government & Politics. Major areas of his research are political violence, Left Wing Extremism and Maoist Insurgency in India.
He was a Visiting Fellow in the Dept. of International Relations & European Studies, Central European University, Budapest, Hungary, Center of South Asian Studies, University of Cambridge (2011), Center for International Governance Innovation (CIGI), Waterloo, Canada (2009) and Salzburg Global Seminar Fellow (2008).
---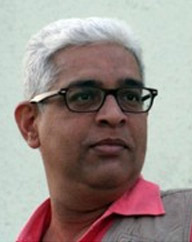 Dr Sanjay Ranade
Dr Sanjay Ranade, Associate Professor, Department of Communication and Journalism, University of Mumbai He has a wide range of experience both in the academic and practical aspects communication and media. In the past, he had worked in the field of communication and media various capacities.