Share news and updates about your corporate sustainability, social initiatives and announcements with us and reach out to larger audience. Through our news portal and extensive social media network, your updates would reach our varied audience including CSR and sustainability professionals, thought leaders and the young generation budding for a better world.
The CSR Journal membership is the first step in bringing your CSR initiatives, views and news to the pertinent audience. Select the membership module that suits you the best.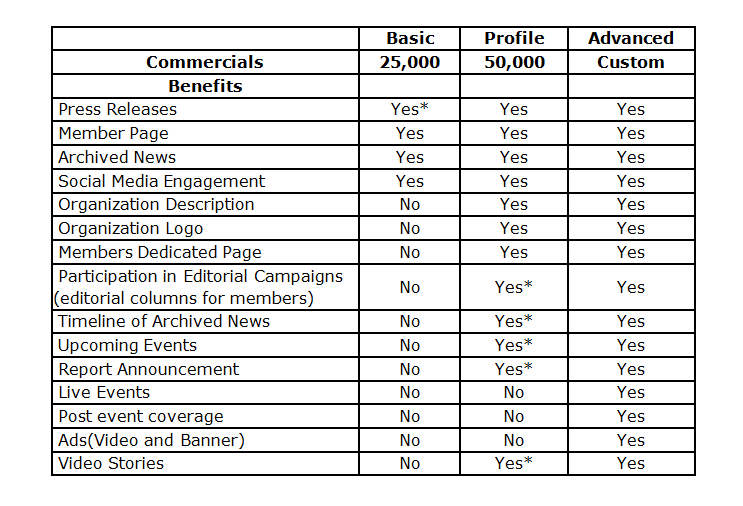 '*' Stands for Limited
Basic:
The membership will facilitate your news to be published, increase social media engagement along with archived news. You can submit up to three press releases in each quarter. The company name and logo will be displayed on the 'Member Page.'
Profile:
In addition to the features of basic membership you will be entitled to a dedicated webpage with organisation description, logo, news stories and video stories. You can also display upcoming events and pre & post report announcements.
Advanced:
When your initiatives are socially responsible and heading towards creating a better society, your organisation needs a more customized approach. With the enhanced membership you will be entitled to any of our services as per your requirements. You can enjoy the inclusion of privileges such as live streaming, ad space and much more.
To know more about our Memberships and for any queries related to advertising on The CSR Journal, drop us an email at
marketing@thecsrjournal.in