Vidya Shah, CEO, EdelGive Foundation
An MBA from the Indian Institute of Management, Ahmedabad, Vidya Shah is the CEO, EdelGive Foundation. EdelGive Foundation is the philanthropy arm of Edelweiss, which focuses on providing financial resources and high-quality capacity building. Under her leadership over the last six years, financial and non-financial support has been provided to more than 50 non-profit organisations working in the education and livelihoods and women empowerment sectors. Vidya has been a speaker and a panellist at various national and international forums on corporate philanthropy.
---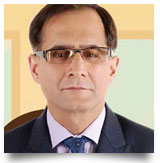 Sanjeev Anand, Country Head – Commercial Banking, IndusInd Bank
Sanjeev Anand is an avid sports enthusiast. He is currently associated with IndusInd Bank as Country Head – Commercial Banking, IndusInd Bank on the current situation of sports in India. He is presently in-charge of Sports Vertical.
---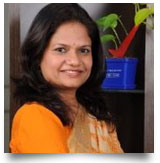 Prerana Langa, CEO, Yes Foundation
Prerana Langa is the CEO of Yes Foundation, the social development arm of Yes Bank. She holds the distinction of setting up Yes Foundation from the ground up with a vision to build an empowered and equitable India. She has 19 years of experience in CSR and community partnerships. She has worked on a wide range of social programs for Yes Bank, ICICI Bank, Hindustan Unilever and other corporate firms in India. Langa developed YES! i am the CHANGE, a mindset transformation project, innovatively using the medium of films to ignite the spirit of driving positive social change amongst the youth.
---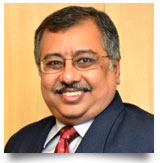 Anirban Ghosh, Chief Sustainability Officer, Mahindra and Mahindra
Anirban Ghosh leads the sustainability wing at Mahindra and Mahindra as the Chief Sustainability Officer. He has been working at Mahindra Group since 1999.
A gold medal-winning engineer from Jadavpur University, Calcutta, Ghosh has pursued doctoral studies in Marketing Management at IIM Ahmedabad. He enjoys music, reading, travelling, driving, cricket and tennis. He is an active public speaker and has represented the nation at the Festival of India across multiple nations.
---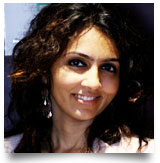 Naghma Mulla, COO, EdelGive Foundation
A Masters in Commerce and a Chartered Accountant by profession, Naghma Mulla is the COO, EdelGive Foundation. She spearheads its three verticals- Investments & Programmes, Fundraising & Partnerships and Employee Engagement. She is intensely involved with the Capacity Building Model wherein she works towards sourcing high-quality solutions in aid of critical organisational issues being faced by investee organisations. Prior to this, she had a stint with Bajaj Allianz where she formed part of the core Finance Team. Naghma is also Board member of Railway Children, India.
---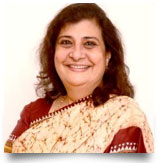 Pearl Tiwari, Director & Chief Executive, Ambuja Cement Foundation
Pearl Tiwari is the Director of Ambuja Cement Foundation, the CSR wing of Ambuja Cements Limited. In a professional career spanning over 30 years, Pearl has been associated with the not-for-profit, educational and corporate sectors. Pearl joined Ambuja in 2000 and ever since has been at the helm of nurturing the Ambuja Cement Foundation that has expanded from a fledgeling team to nearly 400 development professionals, with a pan-India presence active in 21 locations across 11 states.
---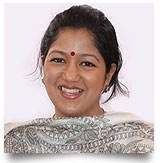 Sweta Rawat, Chairperson, The Hans Foundation
Sweta Rawat holds a Masters degree in Human Rights and Politics from City University, UK. She is presently the Chairperson of The Hans Foundation. In her capacity, she has spearheaded programs, which have benefited 6.5 lakhs individuals around India in a span of 6 years. Through her efforts, The Hans Foundation has partnered with over 150 organisations spread across 24 states in India.
---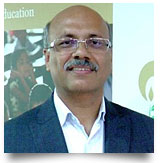 Jitendra Kalra, COO, Reliance Foundation
Jitendra Kalra heads the Reliance Foundation as the Chief Operating Officer since 2015. An Ex-Civil Servant, Kalra comes with more than 24 years of rich experience in the Development sector and Indian Civil Services. He also held the position of 'National Expert' at UNIDO and was responsible for the development of various poverty intensive clusters in the state of Andhra Pradesh, Karnataka, Tamilnadu and Maharashtra.
---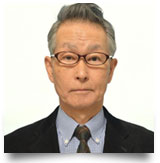 Tetsuro Yasuda, Secretary General, Asahi Glass Foundation
Tetsuro Yasuda, MBA, MSc, has been the Secretary General / Director Commendation of the Asahi Glass Foundation since 2009. During this time he has been engaged in the Blue Planet Prize, an international environmental award scheme commending outstanding achievements for sustainability of individuals or organisations, and the Environmental Doomsday Clock, a survey graphically representing worldwide environmental concerns in the form of a clock. The Clock is set according to the results of a survey issued annually to experts in the field and influential officials around the world.
---
Ankush Patel, CEO and Co-founder, Treeni Sustainability Solutions
Ankush Patel is the CEO and Co-founder of Treeni Sustainability Solutions. Treeni works on developing solutions to transform sustainability from being mere reporting centric function to a business function focused on impact and performance. He has an MBA from Leeds University Business School, UK. Previously with Infosys for 15 years, where in his most recent role he was the head of the global sustainability business unit helping deliver sustainability strategy and technology solutions to Infosys' global clients. Ankush's passion for sustainability has a purpose, which extends to using technology to disrupt the status quo for a better tomorrow.
---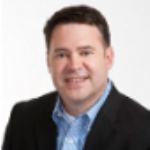 W. Scott Tew, Executive Director, Center of Energy Efficiency & Sustainability, Ingersoll Rand
W. Scott Tew is the founder and leader of the Center for Energy Efficiency & Sustainability at Ingersoll Rand (CEES), which supports all of the company's strategic brands – Club Car, Ingersoll Rand, Trane and Thermo King – and is responsible for forward-looking sustainability initiatives.
---
Anup Mathew, Senior VP and Business Head, Godrej Construction
Anup Mathew is currently the Senior Vice President and Business Head of Godrej Construction. Prior to Godrej, he had a relatively short work experience with the Essar Group. He also holds a Diploma from The Swedish Institute of Management, Stockholm, Sweden. He was one of the 14 Indians who were selected with a scholarship for the CII-Nehru Fulbright Fellowship Program in the Year 2012. He completed the Fulbright Program from The Tepper School of Business at Carnegie Mellon University, Pittsburgh, Pennsylvania, U.S.A.
---
Amit Lahiri, Chief Sustainability Officer, O.P. Jindal Global University and Executive Director, CECRAS
Amit Lahiri is the Chief Sustainability Officer at O.P. Jindal Global University. He has developed the flagship graduate certificate program in International Business Management, and also the first course in Corporate Social Responsibility. He has graduate degrees in both natural and social sciences, and a Masters degree in the Life Sciences from Bombay University and Environmental Studies from York University, Canada. He has also participated in an Ontario Ministry of Education & Training-sponsored research project on integrating immigrants in the Canadian economy.
---
Moin Qazi, Development Journalist
Moin Qazi is an author, researcher and development professional who has spent four decades in the development sector. He worked for three decades with State Bank of India as a grassroots field officer, program manager, policy maker and researcher in development finance. Qazi was a Visiting Fellow at the University of Manchester and holds doctorates in Economics and English. He has contributed articles to leading publications around the globe including Hindu Business Line, The Asian Age, The Statesman, The Indian Economist, Deccan Chronicle and The Daily Pioneer. He has been actively associated with empowerment of women and education of girl children, abolishing child labour and affordable housing programmes for the rural poor.
---
Dr Anantpal Singh 
Dr Singh is a leading physician, entrepreneur and health researcher from Spectrum Health Solutions Pvt. Ltd. He is currently associated with medical health initiatives Mumbaidoctr.com and Doctrpal.com. Dr Singh envisions a global community with healthcare solutions which are simple to use and deliver better results than conventional methods.